How to Avoid a DWI During the Holidays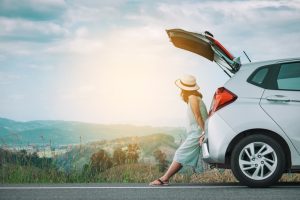 The holiday season is upon us and already full of spirit. That means party invites are in the mail, and the bubbly is already flowing. It is easy to get caught up in the excesses of the season. The joy of being with family and friends may make you forget how much you've had to drink.
However, if you drink and drive, don't expect law enforcement to go easy on you just because it's the holiday season. Already, TXDOT is rolling out its statewide "Drive Sober. No Regrets." public service campaign. The campaign includes informational radio ads, billboards, and social media spots. You can also expect ramped-up law enforcement presence on roadways and sobriety checkpoints.
How can you avoid a DWI during the holiday season this year? The criminal defense lawyers of Law Offices of Mark T. Lassiter have valuable advice to keep you and your loved ones safe and out of jail.
Designate a Driver
Do you have an evening of parties or get-togethers lined up this holiday? Before you arrive, designate a sober driver for the evening. Ask a family member or friend to drive. That way, you know you have a safe way home and can enjoy your evening worry-free.
Plan Ahead
Can't find a designated driver for the night? Plan ahead! If you are going to a friend or family member's house, ask if they have room to accommodate you for the night. Pack a small overnight bag and keep it in your car. If you are planning on drinking at a work event or holiday party, book a hotel room where the event is being held or at a nearby hotel or Airbnb.
Utilize a Rideshare Company
If you are going out for drinks to celebrate the holiday, budget money for a rideshare service. These services will get you to the bar and back home safely without worrying about what to do with your car.
Avoid Getting Behind the Wheel
You may not have any intention of driving your vehicle while drunk, but you should never get in your car if you have alcohol in your system. Sleeping off a night of drinking in the backseat is a bad idea. If an officer happens upon you and there is circumstantial evidence that your car has been in use, like the keys are in your hands or the engine is still warm, you could face DWI charges.
Stay Home
Do you want to enjoy a few drinks and not have to worry about how you'll get home later? Host your own holiday event. Just remember, be a responsible host, and don't let anyone drive home if you suspect they've had too much to drink. What's better than a holiday get-together? How about a holiday sleepover?
Look into Free Holiday Ridesharing Services
Every year around the holiday season, insurance companies, ridesharing services, taxi companies, and other businesses offer free "sober rides home" programs. These programs give individuals who have been drinking a free ride home or a reimbursement voucher. Searching for these programs online is easy, and they are generally heavily promoted on local news shows during the holiday season.
Opt-Out of Drinking
You don't need alcohol to have a good time. If you know you need to make it home and don't have a safe option, don't drink. Instead, try mixing up non-alcoholic mocktails. You get all the flavor of the holiday season without the potential consequences of a DWI.
Penalties for DWI in Texas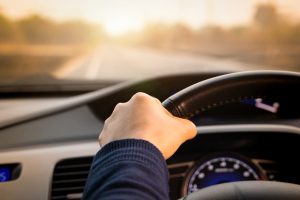 Driving while intoxicated can net you significant penalties in Texas. Depending on how many previous DWI offenses there are on your record, you may face steep fines and jail time. You can also lose your driver's license. What's more, you can see a significant increase in the cost of your insurance premiums. TxDOT estimates that a DWI can cost you upwards of $17,000.
While the financial toll a DWI can take on you is significant, don't forget to consider the emotional toll of a DWI accident. The holidays are a time to spend with the ones we love. Don't risk your life or theirs by driving while intoxicated.
Contact a Dallas Driving While Intoxicated Defense Lawyer Today
If you become overwhelmed by the holiday season and find yourself facing legal trouble for DWI, contact an experienced Dallas DWI attorney immediately. Your financial stability and personal reputation are on the line. At the Law Offices of Mark T. Lassiter, our legal team can help protect your rights and craft a solid defense strategy.
To speak with a knowledgeable DWI attorney about your case, call our Dallas office at (214) 845-7007. We want to set you up with a free consultation and help you evaluate your legal options.
Related Posts: