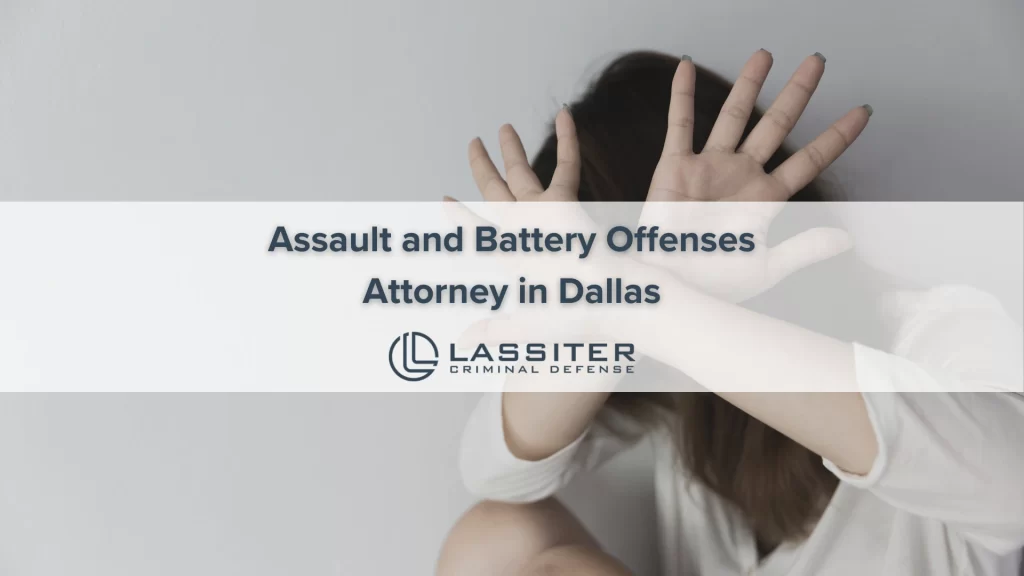 A wide range of criminal charges that fit under the heading of "assault and battery." And Texas prosecutors take each of them extremely seriously. Any conviction is serious, but the penalties for assault and battery are often particularly severe. And these charges frequently pair with other serious charges, such as domestic abuse and weapons charges.
A conviction can result in significant court-ordered penalties, such as probation, fines, and jail time. But those convicted of assault and battery often also experience other non-legal penalties. The stigma that often accompanies these charges can damage one's personal and professional reputation. It can also limit educational and professional opportunities in the future. At the Law Offices of Mark T. Lassiter, our Dallas assault and battery defense lawyers understand how a conviction can affect your life. We are here to protect the rights of people like you facing these significant charges.
Call us at (214) 845-7007 today for a free consultation to learn more about how we can help.
Types of Assault and Battery Cases
People often think of assault and battery as one criminal charge. But they're actually two separate charges that carry very different penalties for conviction. The charges you face will depend on the circumstances surrounding the offense. There are varying degrees of assault, some more serious than others. Whether you're facing a misdemeanor or felony, you deserve representation from a qualified defense attorney.
According to Texas Penal Code § 22.01, assault is:
Knowingly, recklessly, or intentionally causing another person or their spouse bodily injury
Knowingly or intentionally threatening someone or their spouse with bodily injury
Knowingly or intentionally engaging in physical contact with another despite knowing or reasonably assuming they might consider it offensive
Battery, on the other hand, involves actual harm caused by physical contact.
Different classifications of assault arise when a person:
Threatens or causes offensive physical contact with another
Commits an assault against another person while participating in a sporting event as a form of retaliation
Causes bodily injury with no other factors involved
Knowingly assaults a government employee, an emergency service provider, or a public servant performing official duties
Commits assault against a spouse, partner, or family member
Commits aggravated assault involving a weapon or serious injury
Under the umbrella of assault and battery are several other criminal offenses, including:
Charges as serious as these are often prosecuted aggressively. Without an experienced attorney on your side, you could face unfair treatment and infringements on your rights. As such, if you are facing any of these or other assault or battery charges, take action today and contact the Law Offices of Mark T. Lassiter. You should not have to go through this traumatic experience alone. We will remain by your side until the very end and help you through the stressful and overwhelming legal process.
Texas Penalties for Assault and Battery Convictions
The consequences you might face if you're convicted of assault and battery are serious. You could end up paying expensive fines and serving a prison sentence. The punishment you receive could depend on various factors, such as:
The type of assault
The severity of the offense
Whether bodily injury or death occurred
If you used any weapons during the crime
Your criminal history
Below are the different penalties associated with each type of offense:
Misdemeanor Assault
There are three different classifications of misdemeanors with varying penalties.
Class C – No jail time and a maximum of a $500 fine
Class B – Up to 180 days in jail and a maximum of a $2,000 fine
Class A – Up to one year in jail and a maximum of a $4,000 fine
Felony Assault
Varying degrees of felony punishments depend on the aggravating circumstances of the offense:
Third-degree – Discharging of a firearm, harassment of a public servant, or terroristic threats. Two to ten years in jail and a maximum of $10,000 in fines.
Second-degree – Sexual assault or domestic violence. Two to twenty years in state prison and a maximum of $10,000 in fines.
Third-degree – Aggravated sexual assault or aggravated assault with a weapon. Five years to life in prison and a maximum of $10,000 in fines.
When you're facing a possible prison sentence, you should have an experienced Dallas criminal defense attorney on your side. The criminal penalties aren't the only consequences you could suffer. You could also lose your job, ruin your reputation, and face daily challenges upon your release from jail. You might have a difficult time finding a new job or applying for college.
At Law Offices of Mark T. Lassiter, we understand the implications of an assault and battery conviction. We will go to battle for you and create a defense strategy that tears the prosecutor's case to shreds. We have extensive resources to gather evidence and prove that you deserve a second chance. Our main goal will be to get the charges dropped, but we can work on a plea deal to get your sentencing reduced if we're unable to do so.
Defenses We Might Use Against Your Assault and Battery Charge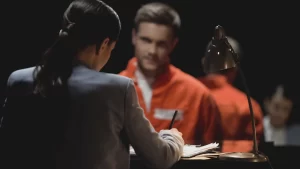 The prosecution must prove beyond a reasonable doubt that you're guilty of the offense. If they can't show sufficient evidence that you committed the alleged crime, your case might not go to trial.
We could try to negotiate a plea agreement to reduce the charge and ensure you receive a more lenient sentence. For example, instead of jail time, we could negotiate for probation or community service.
However, if the prosecutor can bring the case to court, there are some defenses we might be able to use depending on the circumstances of the offense. They include:
The alleged crime didn't cause actual physical injury
The assault didn't cause the victim's injuries
You didn't know that the victim would take the offense as provocative or offensive
You had no way of knowing that the victim was an officer, public servant, or another important figure
You committed the actions in self-defense
There was no reasonable way for the victim to believe the threat or that you would follow through with it
The victim wrongly identified you as the perpetrator
You were acting under coercion or duress to commit the crime
You can depend on the Dallas defense attorneys at the Law Offices of Mark T. Lassiter to thoroughly review your case and determine the best path forward. We will present these options for you to make a decision. It is not our job to pressure you into anything that you don't feel comfortable with. Instead, we offer our legal advice and guidance so you can make an informed decision about how you want your case handled.
Contact a Dallas Assault Defense Attorney Today
At the Law Offices of Mark T. Lassiter, we defend the rights of those charged with assault and battery crimes, and we are ready to fight for you. We don't hold back when we're defending a client against an assault charge. We understand what's at stake and will aggressively seek justice for the allegations made against you.
For over 12 years, we have represented clients in Dallas and throughout Texas. We've built a superior reputation in that time, receiving recognition from various legal organizations. These include The National Trial Lawyers, Super Lawyers, and AVVO.
We're familiar with state laws and legal procedures. Many of our Dallas assault defense attorneys grew up here. We care about the people in our community and aim to protect their rights and secure their future. You can depend on us to use our experience and knowledge of criminal cases to get the results you want.
If you have been arrested or charged with assault and battery in Dallas, contact the Law Offices of Mark T. Lassiter immediately. The sooner you seek legal representation, the sooner we can work on your case and reach a favorable resolution so you can move forward with your life. Contact us today at (214) 845-7007 and learn more about what our team can do to defend your rights.
Related Posts: