Dallas DWI Defense Attorneys
If you were arrested or charged with DWI, contact the Dallas DWI defense attorneys of the Law Offices of Mark T. Lassiter right now to discuss your legal options. We could represent you in your case and provide the defense you need to get the charges reduced or dropped entirely.
An arrest for driving while intoxicated can upend a person's life. If convicted, you can face a jail sentence, fines, license revocation, and a range of other harsh penalties. The consequences can be far-reaching and affect your family, job, and reputation within the community. Even after you serve your sentence, you can face challenges while putting the pieces of your life back together.
Call us at (214) 845-7007 today for your free consultation with one of our Dallas DWI defense attorneys and learn more about how we can help you after a DWI arrest or charge.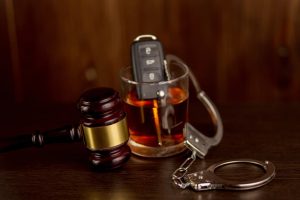 Legal Proceedings Involved in a DWI Case
You could end up with two cases following a DWI arrest. One is a civil case involving the state trying to suspend your driver's license. The other is a criminal charge for the offense you committed.
Civil Case
A DWI arrest doesn't necessarily mean you automatically lose your driver's license. You have an opportunity to fight to keep it. The arresting officer might take your license away from you when they take you to jail. However, they should provide you with a Notice of Suspension letter. This does not mean you can't get your license back. It's just a temporary suspension of your driving privileges.
You are entitled to attend an Administrative License Revocation (ALR) hearing after an arrest for a DWI offense. If you don't request a hearing, you could face a longer period of license suspension.
Typically, law enforcement takes a person's driver's license from them during a DWI traffic stop if the motorist fails a blood or breath test or refuses to consent to one. The officer should give it back to you if you pass the test.
If you decide to proceed with an ALR hearing, it's the Texas Department of Public Safety's (DPS) job to convince the administrative court that the police officer had a valid reason to stop you for DWI and subsequently arrest you.
Criminal Case
A criminal case involves a criminal penalty instead of a civil one. Rather than facing just license suspension or revocation, you could end up with a jail sentence.
The punishment issued by the court will depend on the circumstances of the offense. For example, if this is your third DWI charge or the incident involved a car crash resulting in another person's death, you could face a harsher penalty than you'd get for a first offense.
It's a good idea to consult an experienced DWI defense lawyer before proceeding with your criminal case. You should never enter a plea or speak with law enforcement about the crime unless you've retained someone's legal services. The Law Offices of Mark T. Lassiter can walk you through each step of your criminal case, so you know what to expect and how to handle the process.
DWI Defined by Texas Law
According to Texas statute 49.04, driving while intoxicated occurs when a person operates a motor vehicle while intoxicated.
Legal intoxication happens when a person's blood alcohol concentration (BAC) is at or above 0.08%. Once the consumed alcohol affects someone's physical or mental faculties, it's a violation of state DWI law to drive.
Penalties for a DWI Conviction in Texas
Sentencing for a DWI charge depends on the circumstances surrounding the crime. Typically, a first offense DWI is a Class B misdemeanor. The penalty includes:
Suspended license for 90 to 365 days
A maximum of a $2,000 fine
Between 72 hours and 180 days in jail
However, if the results of a breath, blood, or urine test show a BAC of 0.15% or higher, the crime becomes a Class A misdemeanor. You could face a sentence of:
Suspended license for 90 to 365 days
A maximum of a $4,000 fine
Between 30 days and one year in jail
A second and third offense DWI is also a Class A misdemeanor. The penalty for a jail term and fine are similar, but the license suspension can range from 180 days to two years.
If you were arrested for a third DWI offense, penalties would increase to a third-degree felony. Sentencing could include:
Suspended license for 180 days to two years
A maximum of a $10,000 fine
Between two and ten years in prison
The judge might issue a probation period regardless of the number of prior DWI charges you have. The terms of your probation could require you to:
Complete an alcohol awareness class
Refrain from consuming alcohol
Pay fines and court costs
Stay inside the country
Avoid committing another crime
Participate in a community service program
Report to the probation officer regularly
Submit to random breath tests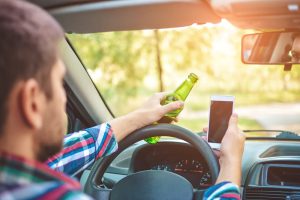 How to Defend Against a DWI Charge
If you face a DWI charge, hiring a lawyer to represent you in your criminal case is critical. The appropriate strategy to defend you against this charge will depend on various factors, such as the results of a chemical test and whether you caused a car accident involving someone's injury or death.
The most common defenses used in DWI cases include:
Improper handling or storing of blood or urine samples used to test blood alcohol concentration
A violation of your constitutional rights, such as an illegal search of your car or a denied request to speak to your lawyer
Law enforcement failing to follow the correct procedures while administering a field sobriety test
The arresting officer had no probable cause to stop and arrest you for DWI
The Law Offices of Mark T. Lassiter is familiar with effective defense strategies and will use the one we believe can reach the best possible result.
Contact Us
At the Law Offices of Mark T. Lassiter, we pride ourselves on our dedication to each client that hires us. You will be our top priority and receive the personalized attention you deserve.
We know you're struggling to move forward from this devastating experience. You can count on us to advocate for your rights and fight hard for your freedom.
If you were arrested for DWI or face criminal charges, do not hesitate to call the Law Offices of Mark T. Lassiter at (214) 845-7007, or contact us online for your free consultation with one of our Dallas DWI defense attorneys.