Melissa Criminal Defense Attorneys
Facing criminal charges is one of the most daunting experiences a person can face. When the government is using its vast strength and resources to make a case against you, you need to be able to fight back aggressively and intelligently if you are to have a chance at maintaining your liberty. The criminal defense team at the Law Offices of Mark T. Lassiter is ready to rise to the challenge. Our seasoned attorney has the experience, knowledge, and skill necessary to handle your case with the utmost attention and compassion.
If you have been charged with a crime in Melissa, Texas, or the surrounding areas, contact the Melissa legal professionals of the Law Offices of Mark T. Lassiter for a free and confidential consultation. Our compassionate and respectful attorney won't judge you for calling or visiting us. We have been successful in representing hundreds of Texans, and we are ready to protect and defend your rights and liberties too. Call us today at (214) 845-7007, and we will get started building a strong case that will get you the justice you deserve.
Do I Need a Criminal Defense Lawyer?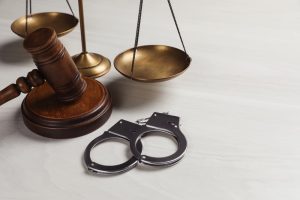 Facing criminal accusations is a serious and sobering matter that can have potentially devastating consequences for your freedom, your career, your reputation, and your family. Once someone has been charged with a crime, it is common for them to have concerns about the fines they may owe, the prison time they may serve, and whether they will be able to be employed and support their family after a conviction. Life can change so quickly that their relationships and prospects may have transformed dramatically before they even set foot in a courtroom.
This is why it is vital to have experienced legal counsel on your side. Skilled and knowledgeable lawyers may be able to have your charges reduced or even dismissed altogether, which is a much more difficult outcome to achieve if you attempt to go it alone. Fighting criminal charges is a daunting process, but it becomes far more manageable when you have a seasoned criminal defense attorney on your side.
Why Choose the Law Offices of Mark T. Lassiter as My Legal Team?
Choosing a criminal defense attorney may be among the most important decisions you ever make. Electing to work with the Law Offices of Mark T. Lassiter will mean that your case will be handled by an experienced team with a commitment to excellence. Here are just some of the reasons why the Law Offices of Mark T. Lassiter is the choice to make:
Experience
The Law Offices of Mark T. Lassiter has been defending clients in Texas since 2006. Since that time, our Melissa criminal defense attorney has achieved remarkable levels of national acclaim that are simply unmatched by most other firms in the area. Our highly qualified attorney is prepared to handle your case with compassion and commitment.
Track Record
You have a right to expect that your lawyer is capable of achieving excellent results. Our legal team has an exceptional track record in getting charges reduced or dismissed for our clients.
Client Satisfaction
The Melissa criminal defense lawyer of the Law Offices of Mark T. Lassiter is not only committed to excellent results but also to practicing law with integrity, respect, and compassion. Each member of our staff dedicates themselves to making sure that we look after all of our clients' needs during the legal process.
Texas Defense Attorneys with National Recognition
The experienced attorney of the Law Offices of Mark T. Lassiter has proudly defended the interests of Texans who have been accused of crimes for 14 years and counting. We are proud members of our community, and we have built our practice and raised our families in Texas. In addition to having been chosen consistently as Texas Super Lawyers, we have also been ranked among the Top 100 Lawyers by The National Trial Lawyers. We also maintain an AVVO rating of 10.0, in addition to being part of the American Association for Justice.
Our Criminal Defense Practice Areas
When you have been charged with a crime, you want to know that your lawyer has experience working with the kinds of charges you are facing. You can rest assured that we have considerable experience in all areas of criminal law, including the following:
When facing these kinds of charges, your future hangs in the balance. You need to know that you have a strong, experienced legal team that can support you at every step of your legal journey.
Contact a Melissa Criminal Defense Attorney Today
The legal team at the Law Offices of Mark T. Lassiter understands how much criminal charges have the potential to change the course of your life. If you are convicted, you face serious fines and potential jail time, which can have consequences for not only your liberty but also your finances, the lives of your family, and your reputation. You may worry that those in your community may begin to see you differently because of your charges. This can have a serious effect on your psychological health.
Our experienced Melissa criminal defense attorney operates on the principle that you are innocent until you are proven guilty, and we will do all we can to uphold your innocence in the eyes of the law and in the eyes of the community. We have the utmost sympathy for those facing legal charges and for their families. As such, we are committed to treating our clients with respect and keeping them well-informed as we fight for them.
Once you have been accused of a crime, your legal rights and freedoms may depend on getting a skilled and knowledgeable attorney on your side as soon as possible. The legal team of the Law Offices of Mark T. Lassiter has what it takes to provide effective representation, and we are prepared to put our dedication and resources to work for you.
If you or someone you love is facing criminal charges, contact the Law Offices of Mark T. Lassiter for a free and confidential consultation with a Melissa criminal defense attorney. Call us at (214) 845-7007 or fill out our email form today.