McKinney Criminal Defense Attorneys
Have you been charged with a crime? Are you scared about what your future holds if you're convicted of your charges? If the answer is yes, call the McKinney, TX criminal defense lawyers of the Law Offices of Mark T. Lassiter right away.
Being charged with a crime, even before you've been acquitted or convicted, can have widespread consequences in your life. A criminal charge can impact your personal relationships and your financial stability, not to mention the crippling anxiety, stress, and emotional trauma you may be forced to grapple with. If you're convicted, you could be sentenced to jail or prison and be forced to pay hefty fines. The thought of potentially losing your freedom can be debilitating.
It's your constitutional right to defend yourself against these charges. But the law is complex and the legal system isn't forgiving. You need an experienced criminal defense lawyer who understands the challenging legal process; a skilled criminal defense lawyer who can advocate for you and defend you vigorously against the crime(s) you've been charged with.
For over 16 years, the criminal defense lawyers at the Law Offices of Mark T. Lassiter have fought to protect the rights of individuals who have been charged with crimes. Through dedication to our clients and hard work, we've mounted vigorous defenses to help our clients fight their charges. We've helped our clients beat their charges or get the penalties for their convictions reduced.
While we can't promise a specific or favorable outcome in your case, we will use any and every resource available to us to defend you. We'll use our decade-long experience to craft a strong defense strategy, and in all of your interactions with us, you'll be met with compassion and a deep understanding of what you're facing.
Schedule a free, confidential case evaluation today by calling us at (214) 845-7007 or contacting us online. The risk of losing your liberty is too great to not have high-quality advocates by your side.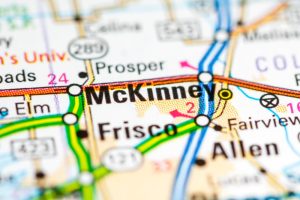 Criminal Defense Cases We Handle
At the Law Offices of Mark T. Lassiter, our highly skilled criminal defense lawyers represent clients who have been charged with a wide range of state crimes. We can represent you whether you've been charged with any of the following misdemeanor or felony offenses:
Alcohol-related crimes:
Driving While Intoxicated (DWI)
Driving Under the Influence (DUI)
Driving While Intoxicated with a child passenger
Boating While Intoxicated (BWI),
Intoxication assault
Intoxication manslaughter
Drug crimes relating to marijuana, cocaine, heroin, and methamphetamine:
Possession
Sales
Trafficking
Manufacturing/delivery
Paraphernalia
Rape and sexual assault
Manslaughter and vehicular manslaughter
Intoxication manslaughter
Negligent homicide
Unlawful carrying of a weapon
Concealed handgun licensing violations
Concealed gun or firearm at an airport or public place
Unlawful discharge or brandishing of a weapon
Illegal sale of a weapon
Possession of a firearm by a convicted felon
Burglary
Auto grand theft
Armed robbery
Bank robbery
Identity theft
Sexual assault
Rape/aggravated sexual assault
Child molestation
Possession of child pornography
Indecency with a child
Solicitation of a minor
Statutory rape
Public lewdness
Internet sex crimes
Solicitation of sex and prostitution
Drunk driving
Juvenile sex crimes
Possession of alcohol by a minor
Consumption of alcohol by a minor
Public intoxication
Drug crimes
Theft/shoplifting
Property damage
Vandalism
Sexual assault
Traffic violations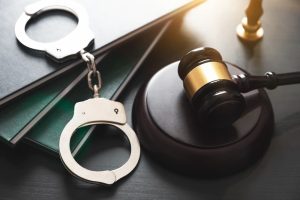 Why You Should Hire the Law Offices of Mark T. Lassiter to Defend You in Your Case
Attorney Mark Lassiter, founding and name partner of the Law Offices of Mark T. Lassiter, is uniquely and highly qualified to defend you against your criminal charges. As a former Dallas prosecutor, Attorney Lassiter knows how the prosecutor's office works and has developed working relationships with prosecutors. Attorney Lassiter can use his vast knowledge of the Texas court system and of the inner workings of the prosecutor's office to best advocate for your interests and negotiate, if possible, for dismissal and reduction of your charges.
But our dedication and work don't end there. If we can't reach a favorable outcome before trial, we'll prepare for trial and fight as hard as we can to reach a positive verdict in your case. We can't make any promises, but you'll have our full commitment to do everything we can to protect your rights and liberty.
Frequently Asked Questions
We understand that you're probably overwhelmed with emotion and worry right now. You probably have many questions about what your charges mean, what might happen, and what you should do. When you hire a criminal defense lawyer from the Law Offices of Mark T. Lassiter, we'll be by your side from beginning to end and will answer any questions you have to the best of our ability. For now, we've answered a few questions that you may have about your charges.
What happens if I'm convicted? What penalties am I facing?
Criminal offenses in Texas carry varying punishments from jail or prison time to fines. The amount of possible jail time and/or fines depends on whether you are convicted of the offense you're charged with, the type of crime you've been convicted of, and whether the offense is a misdemeanor or a felony.
Can you keep me out of jail?
We can't make any guarantees about the outcome of your case. Every case is different.
When we take on your case, we'll do everything in our power to either reduce your charges or have them dismissed. In some cases, we're successful. In other cases, we have to prepare to mount a vigorous defense to represent you in a trial.
Hiring experienced defense lawyers who understand the inner workings of the legal system and have the skills to combat common strategies used by prosecutors' offices would provide you with the best chance of reaching a favorable outcome.
Hire a Highly Skilled Criminal Defense Lawyer from the Law Offices of Mark T. Lassiter
If you've been arrested or charged with a crime, you need a criminal defense lawyer to protect your rights and fight for your future and your liberty. Call the Law Offices of Mark T. Lassiter today at (214) 845-7007 or contact us online to schedule a free case review with our dedicated criminal defense lawyers.