Located at the northeast corner of Dallas, within the booming Telecom Corridor, the thriving city of Richardson is one of the nicest small cities in America. Ranked as one of the top-twenty best cities in nearly every way measurable, Richardson is an outstanding place to live, work, and raise a family.
According to Wikipedia's long list of accolades for Richardson are these statistics:
5th happiest mid-sized city in America, 2014
17th Best City to Live In, 2014
#2 Boomtown, 2015
Even in a city as seemingly idyllic as this one, things happen. And should you find yourself on the receiving end of criminal charges or even an arrest, you need skillful representation right away.
That's where the Law Offices of Mark T. Lassiter comes in. We have years of experience with a wide variety of criminal defense cases, and we want to help you, too. Call us at (214) 845-7007, or contact us online today for a free initial consultation to talk about your case and discuss your next best steps.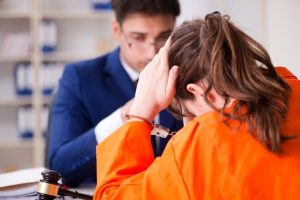 Why Hire the Law Offices of Mark T. Lassiter?
Richardson was the obvious place for top trial lawyer Mark T. Lassiter to come and hang up his shingle. Mr. Lassiter, like his city, is an outstanding example of the legal profession, with top credentials in his field. Mr. Lassiter graduated from Texas A&M University with honors in Business Management and earned his J.D. from South Texas College of Law.
He began his career with the Dallas County Prosecutor's Office before starting his own practice as a criminal defense attorney and an appellate attorney admitted to appear before the 5th Circuit Court of Appeals. Mr. Lassiter has been recognized by his fellow attorneys and received honors from organizations including the Texas Criminal Defense Lawyers Association, Dallas Criminal Defense Lawyers Association, and the Dallas Bar Association.
Accolades are nice, but to get to the truth of the matter, you can review the results we've obtained for our clients. Included in those results are many instances of dismissed and reduced charges. And if that doesn't convince you that the Law Offices of Mark T. Lassiter is right for you, go to our testimonials page and read what our past clients have to say.
Criminal Defense Practice Areas
Just because Richardson and Collin County are nice places with good people doesn't mean that you will never need a defense attorney. Everyone makes mistakes and has problems, and being accused of a crime is a situation that needs the kind of help the Law Offices of Mark T. Lassiter can provide. We can help with:
DWI/Alcohol-Related Offenses. Being arrested while intoxicated covers a wide range of activities, including driving while intoxicated, boating while intoxicated, and more serious charges, such as assault or manslaughter. Even minor charges can result in heavy penalties, and multiple charges can lead to the loss of your license. These types of charges need legal defense.
Juvenile Offenses. We like to think that kids get to make one mistake without serious consequences. Sadly, that is no longer true. Juvenile arrests can follow a child throughout their life unless a good juvenile attorney is there from the beginning to make sure that all your child's rights are protected at each step of the process. Since a minor can be transferred to adult court as early as age 14 in Texas, it's important to obtain an attorney as soon as possible.
Sex Crimes. Being accused of a sex-related crime can be terrifying. Suddenly it seems as though everyone is against you. This is one time when an attorney may be your only friend. Whether the charge is solicitation of prostitution, public lewdness, or something worse, the Law Offices of Mark T. Lassiter attorneys will listen to your side of the story and do our best to get you the fair hearing you deserve.
Expunction and Record Sealing. After your sentence is over and the fines paid, it seems like you should be done. But the record of your crime can linger like the smell of a bad fish long after the party is over. This is where we step in and help you expunge your record. Expunction is a legal method that removes the record of your crime as if it had never happened. The process is complicated, and we can do the hard work for you.
We also have considerable experience in the following areas: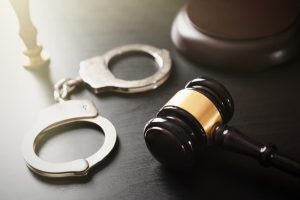 Why Should You Hire an Attorney?
Everyone hopes they will never need a lawyer. Then the blue lights flash in the rearview mirror, or sirens blare outside the bar, and you try to recall that jingle you heard on the radio that time. Unless you make a career of such behavior, however, you need not have an attorney on retainer.
Despite what you see on TV or in the movies, you are not guaranteed a right to an attorney the minute you get to the police station. In fact, if you can post your bond right away, you may not even need one. You don't need an attorney unless the police begin asking you questions that you aren't sure you should answer.
Once you are out of jail, then you need an attorney. An attorney will help you once the process begins and during the trial process.
Arraignment and subsequent appearances. One of the quickest ways to get more charges is not to commit more crimes but to miss your court hearing dates. If you have heard of "contempt of court," that is where those charges come from. Having a lawyer to keep track of those dates and appear for you in court helps avoid those extra charges.
Reduce or dismiss charges. An attorney like Mark T. Lassiter, who knows the system from both sides, can negotiate with the prosecutor to attempt to have the charges against you reduced or dismissed before you go to trial. Depending on your history and the nature of the charges, your lawyer can work to have your case ended before it begins.
Reduce or dismiss the penalties. Fines, fees, and probation are all things an attorney uses as bargaining chips when discussing your case with the prosecutor and the judge. It's always better to have someone at your side who knows what the penalty should be and how to convince the judge you deserve less than the maximum.
Call the Law Offices of Mark T. Lassiter Today
No attorney will make you a promise he can't keep, but Mr. Lassiter has been practicing law in the Dallas area for 15 years. He knows criminal law from both sides and knows the courts and judges throughout Texas.
The attorneys at the Law Offices of Mark T. Lassiter are experienced and zealous advocates in the practice of criminal law and will be at your side throughout the court process and beyond. Whether you are facing a simple DUI or a more complicated criminal case, these are the attorneys you want to manage your case.
We offer a free, confidential consultation to evaluate your case. Call us at (214) 845-7007 for your criminal law needs in the Richardson area today.