How to Get a Second DWI Charge Reduced in Texas
Texas takes repeat DWI offenses seriously. Though a second offense is not a felony, it could still change someone's life if convicted. If you're in Dallas County and facing a second DWI charge, you could be able to pursue a reduction of the charges to a lesser offense.
What Is DWI in Texas?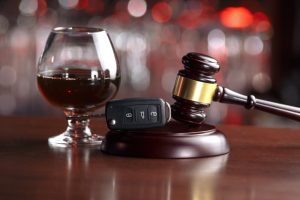 According to the Texas Penal Code, a driver, pilot, boater, or ride operator is considered "intoxicated" if:
Their blood alcohol concentration (BAC) is at or above 0.08 percent.
They display mental or physical impairment due to alcohol or drugs, regardless of their BAC.
Any driver meeting just one of these two conditions may face DWI charges.
It's important to note that there's a difference between "driving under the influence" (DUI) and "driving while intoxicated" (DWI) in Texas. If a driver is under 21 and consumed alcohol before getting behind the wheel, they may be charged with DUI, a class C misdemeanor. DWI, in contrast, is a class B misdemeanor for the first offense.
Penalties for a Second DWI Offense
A second DWI charge is a Class A misdemeanor and could carry the following penalties:
Fines – The maximum fine for a second DWI charge is $4,000, double that of a first offense. You may also face $4,500 in additional fees, for a total cost of $8,500.
Jail time – Second DWI charges carry a minimum jail term of 30 days. The maximum possible sentence for any Class A misdemeanor is one year.
Suspended license – Those convicted of a second DWI offense could lose their driving privileges for up to two years.
Probation – While a second DWI conviction carries a mandatory jail sentence, you may have to follow probation conditions for up to two years after your release.
Additional penalties – A convicted driver may have to take remedial courses or use an ignition interlock system to start their vehicle.
A second DWI conviction can damage your finances, professional life, and public reputation. Class A misdemeanor convictions appear on someone's permanent criminal record and may result in additional liability insurance requirements, including higher premiums.
What Is a Reduction?
A "reduction" occurs when prosecutors decide to pursue lesser charges against a defendant as part of a plea deal. If the defendant pleads guilty to the new charge and follows the other conditions of the agreement, they will not face the original, more severe charges.
Dallas prosecutors will commonly reduce DWI charges to reckless driving. In Texas, reckless driving is a simple misdemeanor punishable by a fine of up to $200, up to 30 days in jail, or both.
How to Pursue a Reduction
After an arrest for a second DWI, your top priority should be securing legal representation from a criminal defense lawyer. While you should follow law enforcement officers' instructions and consent to sobriety or breath tests, do not speak without your lawyer present.
Once you have counsel, they can begin their own investigation into what happened and evaluate the quality of the prosecution's evidence. Before the trial, either side can open negotiations toward a plea deal.
Prosecutors may agree to reduce the charges if:
Your first DWI conviction happened a long time ago.
Besides your first DWI conviction, your criminal history and driving record are clean.
You show remorse for what happened.
The evidence against you is weak.
Your lawyer will guide you through any offers the prosecution makes. If all parties agree to a reduction offer, negotiations conclude. So long as you follow all conditions of the plea deal, the prosecution will not pursue a second DWI conviction.
Enhanced DWI Offenses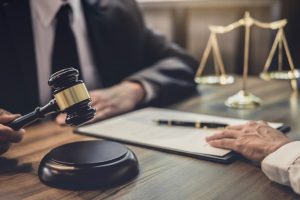 DWI charges become far more severe under specific conditions, such as:
The driver was carrying passengers under the age of 15.
There was an "open container" of alcohol in the vehicle.
The driver caused "serious bodily injury" or death.
The driver injured an on-duty firefighter, police officer, or paramedic.
If your case involves any of these circumstances, the prosecution may decline to reduce your charges even if they are open to a plea deal. You should consult with your lawyer on how best to proceed.
Consult a Dallas, TX, DWI Attorney
If you were arrested on DWI charges, let the Dallas DWI defense lawyer of the Law Offices of Mark T. Lassiter defend your rights and reputation. Attorney Mark Lassiter is a former county prosecutor and knows the "other side's" tactics. Our team will offer you trustworthy guidance in pretrial negotiations and strive for the best possible outcome. Contact our Dallas office at (214) 845-7007 for a free case review.
Related Posts: