Addison Criminal Defense Attorneys
If you were charged or arrested for a criminal offense in Addison, Texas, contact the Law Offices of Mark T. Lassiter immediately for legal representation. We might be able to defend you against the charge you face and pursue a reduced sentence or work to get your case dismissed.
After an arrest, you face an uncertain future. It can be challenging to defend yourself against an aggressive and intimidating prosecutor. You shouldn't have to go through legal proceedings alone. Our team is ready to advocate for your rights and fight to secure your freedom.
At the Law Offices of Mark T. Lassiter, we believe everyone deserves quality representation during a criminal case. We can review the circumstances of the offense and create a plan to provide an adequate defense in court. Your Addison criminal defense lawyer will remain in your corner and give you the guidance and support you need to navigate the complex process.
For a free case evaluation, call the Law Offices of Mark T. Lassiter at (214) 845-7007 today.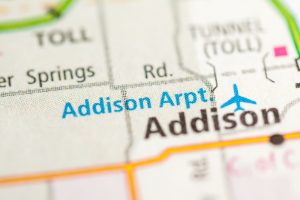 Why You Need a Criminal Defense Attorney
You might think you can handle your defense without hiring a lawyer. Many people believe they can stand up to the prosecutor in court and prove their own case, especially when charged with a misdemeanor offense. Unfortunately, unrepresented defendants often face unfair convictions and harsher penalties. If you don't know your rights or how to handle the legal process, you could make an error that lands you behind bars.
The Law Offices of Mark T. Lassiter has defended clients since 2006. We know how to create a solid defense strategy for any type of crime. Whether you face charges for a minor infraction or serious criminal activity, you can depend on us to put our knowledge and experience to work for you.
Your best chance of getting your charges dropped or sentencing reduced is to let a criminal defense lawyer in Addison, TX, from the Law Offices of Mark T. Lassiter take on the responsibility for your case. Our team will tirelessly work to locate witnesses, gather evidence, and develop an argument to disprove the prosecution's theories. We are aggressive in our methods and will use all available resources to provide the defense you deserve.
Why Hire the Law Offices of Mark T. Lassiter?
The Law Offices of Mark T. Lassiter holds a 10.0 Superb rating from Avvo. We have also received recognition from various organizations, including Super Lawyers and The National Trial Lawyers. We have maintained a stellar reputation within our community and strive to offer dependable legal services to clients.
We understand the far-reaching consequences of a criminal arrest. It can negatively impact every part of your life. Upon your release from prison, you can face obstacles when you look for work and a place to live. Even if you're exonerated of all charges, you could struggle with a ruined reputation and a long road to redemption.
When you hire the Law Offices of Mark T. Lassiter, you can expect a dedicated and trusted criminal defense lawyer in Addison, TX, to fight for your future. We have represented thousands of clients since opening our firm. Our team takes a personalized approach to tackle the unique circumstances of each case we handle.
Our Practice Areas
The Law Offices of Mark T. Lassiter knows what it takes to defend you against the charges you face. We can represent our clients in a range of legal matters, including:
Don't let your future rest in the hands of an inexperienced criminal defense attorney. Reach out to the Law Offices of Mark T. Lassiter immediately to determine your available legal options and learn what we can do for you.
Texas Penalties for Criminal Offenses
There are two categories for criminal charges in Texas, depending on the type of offense committed. A misdemeanor is a less serious crime, while a felony is more serious. Felonies typically come with harsher punishments, such as longer prison terms.
Common types of misdemeanor crimes include:
Petty theft
DWI (first offense)
Disorderly conduct
Certain traffic-related offenses
Drug crimes involving a small quantity of a controlled substance
Common types of felony offenses include:
Aggravated robbery
Manslaughter
Indecency with a child
Sexual assault
Third offense DWI
The judge must follow sentencing guidelines when determining the sentence they should impose for a criminal conviction. Penalties depend on the classification of the offense and factors associated with the crime.
A class C misdemeanor is punishable by up to a $500 fine.
Sentencing for a class B misdemeanor can include:
A maximum of 180 days in jail,
Up to a $2,000 fine; or
Both.
A class A misdemeanor can result in a sentence of:
No more than a $4,000 fine;
Up to one year in jail; or
Both.
A state jail felony is punishable by:
A maximum of a $10,000 fine
Between 180 days and two years in state jail
If convicted of a third-degree felony, the penalty could include:
Up to a $10,000 fine
Between two and ten years in the Texas Department of Criminal Justice
Sentencing for a second-degree felony can involve:
At least two years but no more than 20 years in the Texas Department of Criminal Justice
A maximum of a $10,000 fine
A first-degree felony can come with penalties, such as:
No more than a $10,000 fine
Between five and 99 years imprisonment or a life sentence in the Texas Department of Criminal Justice
Repeat and habitual offenders in Texas can face enhanced sentencing. Instead of receiving a punishment based on state guidelines, the court could increase the prison term based on the defendant's criminal past. For example, if you were convicted of a previous felony and currently face charges of a second-degree felony, you could receive penalties based on first-degree felony guidelines.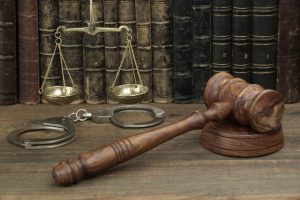 Contact a Criminal Defense Lawyer in Addison
When you face criminal charges, you likely worry about whether you'll be forced to spend time behind bars. Any amount of time in prison can severely affect your livelihood in the future. A conviction becomes a matter of public record for anyone to find with a simple internet search. A potential landlord, employer, or university could see your criminal past and deny your application.
At the Law Offices of Mark T. Lassiter, we aim to provide clients with the best possible defense they can receive. Our legal team is ready to prepare a strategy and attempt to create doubt in the juror's minds so they cannot find you guilty beyond a reasonable doubt. We want to ensure you have a fair chance at a fresh start and a productive future.
If you were arrested or charged with a crime, call the Law Offices of Mark T. Lassiter right now at (214) 845-7007, or contact us online for your free consultation with an Addison criminal defense lawyer.