Little Elm Criminal Defense Lawyers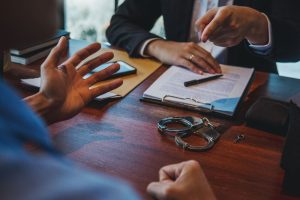 Being charged with any kind of crime can be a frightening experience. You may be in shock, think that law enforcement is on your side or that you can talk your way out of a bad situation. Before you do or say anything, contact an experienced Little Elm defense attorney.
If you are facing criminal charges, the only person you should trust is your attorney. At the Law Offices of Mark T. Lassiter, we are committed to offering clients aggressive and effective legal representation. Being charged with a crime doesn't automatically make you a criminal, but going through the legal system can make it feel that way. The criminal defense team at the Law Offices of Mark T. Lassiter understands that more than just your freedom is on the line. Your name, your reputation, and your future are also at stake.
If you have been charged with a crime or are in police custody for questioning, immediately get in touch with an experienced Little Elm criminal defense attorney. Call our office at (214) 845-7007 for a free and confidential legal consultation.
Criminal Defense Practice Areas
It's a popular misconception that hiring a criminal defense attorney makes you look guilty. It doesn't. Hiring a criminal defense attorney makes you smart. You should never go up against law enforcement and prosecutors on your own. You need immediate and aggressive criminal defense representation. Texas takes a tough stance on crime, especially drug and sex crimes. You need someone who will tenaciously fight for you and work towards a favorable resolution to your situation.
At the Law Offices of Mark T. Lassiter, our team of criminal defense attorneys has the experience and resources to craft a strategic defense no matter the crime. Some of the most common practice areas we work on include:
A criminal conviction can upend your entire life and jeopardize everything you have worked for up until now. Don't put your future in the hands of anyone other than a skilled Little Elm criminal defense attorney. Reach out to the team at the Law Offices of Mark T. Lassiter and find out how we may be able to help you.
Our Track Record 
The results of a criminal defense attorney aren't measured in dollars and cents. Results are measured in dismissals, reduced charges, and not-guilty verdicts. At the Law Offices of Mark T. Lassiter, we pride ourselves on building strategic defenses tailored to our clients' unique circumstances. Criminal law is complex. When you are facing serious penalties like steep fines or prison time, results matter. If you're charged with a criminal offense, you need to trust that your attorney has the knowledge and tenacity to fight for you. 
At the Law Offices of Mark T. Lassiter, we believe that our results speak for themselves. Our track record is extensive and includes a long list of cases resolved in a manner favorable to our clients. We encourage you to review our results for yourself. We think you'll be convinced that we have the legal chops to represent you. 
Our Clients Matter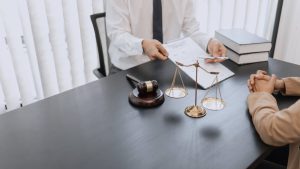 We work hard to forge strong bonds with our clients. You aren't the sum of your criminal charge. You are a person with a life, family, and interests. We never forget that we are building a defense for a person. A person who only wants to move forward with their life and put the past behind them.
We believe our commitment to the people we work for shows. It shows in everything we do, from how we prepare a case to how we represent an individual in court. We can show you our credentials, and you can read about our results, but how do you know that we are the right legal team for you? Don't take our word for it. Trust the word of our former clients. If you aren't convinced that we will aggressively fight for you, maybe the testimonials from former clients will be the push you need to realize how serious we are about your defense.
Why You Need a Criminal Defense Attorney
Even if you have never been through the criminal justice system, chances are you have heard about your basic rights like the right to remain silent. Unfortunately, if the time comes when you find yourself wrapped up in a criminal charge, it can be challenging to find the courage to exercise these rights. That is why you need a criminal defense attorney on your side from the moment law enforcement takes you into custody. What you say can be used against you, and it often is. An attorney can protect your rights and help you navigate the complex legal path that may lay ahead.
Don't be fooled into thinking that you can talk your way out of trouble. You can't. A criminal conviction can haunt you for the rest of your life. Securing employment, housing, credit, and educational opportunities can be challenging. So challenging, in fact, that many of your dreams and goals may seem out of reach. Don't let your future slip through your fingers, and don't trust your case to just anyone. You need the help that only an accomplished Little Elm criminal defense attorney can provide.
Contact a Little Elm Criminal Defense Attorney Now 
As soon as you are charged with a criminal offense, the clock starts ticking. Law enforcement is gathering more evidence, and prosecutors are working on building a case against you. There is no time to waste. You need an active criminal defense attorney working for you immediately. More than that, you deserve effective and efficient legal representation. 
At the Law Offices of Mark T. Lassiter, we are ready to intervene on your behalf, protecting your rights and helping you navigate a path forward. We are dedicated to building a compelling defense that offers you the best chance possible at a favorable outcome. Contact our Little Elm office today at (214) 845-7007. We can provide you with a free and confidential consultation to discuss your situation.