Allen Criminal Defense Attorneys
The city of Allen, Texas is an exciting place to live. For its more than 101,000 residents, Allen offers a wide variety of cultural sites, many new apartments and homes, and a booming entrepreneurial scene. Like any place with as many opportunities as Allen, the city is not without its risks.
Each year, hundreds of people are charged and arrested for crimes across the city. If you or someone you love has been arrested on a criminal charge, you may be confused and scared of what that criminal charge might mean. From determining how you will pay any fines associated with your charge to potentially facing time in prison, it can be a stressful process.
Fortunately, the criminal defense attorneys of the Law Offices of Mark T. Lassiter are here to help. We've been representing clients just like you since 2006 and strive to provide each and every client with the most favorable outcome. Our attorneys work to get your sentence reduced or even dismissed so that you can focus on your life and family. If you've been faced with a criminal charge, call the Law Offices of Mark T. Lassiter today.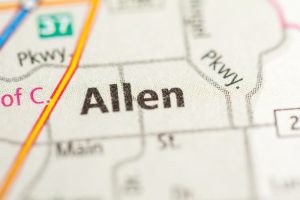 Do I Need a Criminal Defense Attorney?
In many cases, reducing or dismissing your sentence is nearly impossible without the help of a criminal defense attorney. Between managing discussions with law enforcement, communicating with insurance companies, and keeping your courtroom hearings in order, it can be extremely difficult to handle a criminal defense case on your own. Our attorneys are here to help you through this process. Our driving belief is that you are innocent until proven guilty. We work to make our clients feel comfortable and confident in each hearing, trial, and sentencing they may face.
In addition, we're committed to protecting our clients' rights and privacy. At the Law Offices of Mark T. Lassiter, we manage all paperwork and communication on your behalf so that you don't risk accidental self-incrimination by sending the wrong information to the wrong parties. This commitment to confidentiality is just one of the many ways the Law Offices of Mark T. Lassiter puts our clients first.
Why Choose the Law Offices of Mark T. Lassiter?
Since 2006, we've been representing Texans just like you, receiving acclaim for our excellent work from organizations around the state and the country. We've consistently received superb AVVO ratings of 10.0 and have been recognized by such organizations as Texas SuperLawyers, The American Association for Justice, and The National Trial Lawyers for our hard work, both in and out of the courtroom.
Mark T. Lassiter, our founding attorney, has been representing those faced with criminal charges since graduating from the South Texas College of Law. Having gained experience as a Judge Advocate General with the US Military and as a Dallas County Prosecutor, Lassiter brings a wealth of knowledge to each case he takes on. He has been elected as a Texas SuperLawyer, has been recognized as one of the Top 100 Trial Lawyers, and is a member of the Bar of the U.S. Supreme Court. His experience and attention to detail in every case are the reason he's gathered these accolades and why he's the right lawyer for you.
Types of Criminal Defense Cases
In order to best serve our clients, our firm covers a wide range of criminal defense cases. A few examples of our areas of practice include:
What To Do If You've Been Arrested
If you've been arrested, there are several things you can do to protect your rights and to make sure you get in contact with a criminal defense attorney as soon as possible.
You have the right to remain silent. Regardless of the questions a law enforcement officer may ask, you are under no obligation to answer. This is a right to which you are entitled so that you can avoid any admission of guilt or accidental self-incrimination.
You do not have to consent to a search unless the law enforcement officer has a warrant. If any law enforcement officer demands a search of your clothing or property without a warrant, you are not required to consent. The only exception would be if an officer suspects you are carrying a weapon, in which case they are allowed to pat down your clothing, but not search your belongings.
You have the right to an attorney. Call the Law Offices of Mark T. Lassiter at (214) 845-7007 as soon as possible to determine the best next steps for your criminal defense case.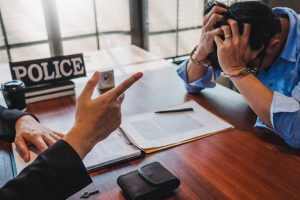 Criminal Defense FAQs
If you're facing criminal charges, it's likely that you have several questions. We've included a few of the most commonly asked questions below for your convenience.
When should I hire a criminal defense lawyer?
It's in your best interest to hire a criminal defense attorney as early as possible. A criminal defense lawyer will not only help you to understand the charges being levied against you and their potential repercussions, but they will also defend you against potential violations of your rights from law enforcement and judicial bodies.
How can a lawyer help if I plan to plead guilty?
Besides helping you interpret federal regulations and communicate with law enforcement, our criminal defense attorneys will help you strategize so that we can work to secure a reduced sentence for you, even if you plan to plead guilty.
If I'm already entitled to a state-issued attorney, why should I hire an attorney from the Law Offices of Mark T. Lassiter?
Though anyone placed under arrest is entitled to a lawyer, if you do not hire one yourself, you'll be assigned a government attorney. While these lawyers are capable, they're often required to work many cases at once and will not be able to provide you with the same attention and high-quality legal care that a Law Offices of Mark T. Lassiter attorney would give. Our firm works fiercely to make sure your rights are protected and you get the best possible result from any court hearing.
Call the Law Offices of Mark T. Lassiter Today
If you or someone you love has been charged with a criminal offense, call the Law Offices of Mark T. Lassiter today at (214) 845-7007, or contact us online. One of our criminal defense attorneys will guide you and help you decide on the best course of action for your circumstance.