How Long Does a DUI Stay on My Record?
A DUI or DWI conviction is a criminal conviction and can cause as much difficulty in your life as any other conviction. In today's internet-connected society, your DUI can pop up on a job search or background check at the most inopportune times, even if it was years ago and you had forgotten all about it.
DUI or DWI Makes a Difference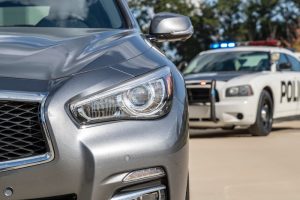 A DUI is the offense charged to drivers under the age of 21 who are arrested with any measurable blood alcohol level (BAC). If you are under 21, the legal BAC is zero. No matter how well you were driving, any measurable alcohol in your bloodstream will result in a DUI and, if you go to trial, a probable conviction. There are ways to have a DUI removed from your record if it is a first-time offense.
A DWI will be charged if you are over 21 with a BAC over .08. Usually, you will have been stopped due to erratic driving or tested following a traffic accident. A DWI cannot be removed from your record, but it can be expunged, or your record can be sealed.
Neither charge ever leaves your record unless you take some kind of action. Like all criminal charges, they are there forever. They do not "drop off" after seven years, a common misconception. It may be true that after an extended period, a DUI or DWI will have less of an impact, but don't count on it.
How Do I Get My Record Expunged?
Under Texas code § 411.0731, those who have had a DWI or DUI may file a petition for nondisclosure, meaning that the record containing their DWI information is unavailable to anyone who tries to find it. To file, you must meet these criteria:
You have completed the waiting period. The statutory period is two years, although in some cases, it might be extended.
It was your first offense, with no aggravating circumstances. This means that your BAC was below .15%.
You have completed all terms of your sentence, such as jail time, community service, court-ordered classes, or restitution.
You have paid all court fees and costs.
You have not been convicted of and are not in deferred adjudication for any other crime committed since your DWI. Exceptions are made for a single traffic offense punishable by a fine.
You can show it is "in the interest of justice" that your record is sealed. This is usually shown by your having not gotten another DWI, proving you have "learned your lesson."
Once you have completed these steps, you should seek legal assistance for a review of your case. The State of Texas will be sure to go over your case with a fine-toothed comb looking for any flaws. If you have missed a fine or forgotten to file any course completion paperwork with the court, they will find it, and this could delay or end your petition hopes.
How We Can Help
The attorneys at the Law Offices of Mark T. Lassiter will review your case from the date you first got the DWI or DUI. If there were any errors or irregularities that could work in your favor "in the interest of justice," we can be sure to highlight them in your petition.
Once your petition is prepared, it must be filed with the district court where your DWI was originally heard. There is a filing fee associated with this of around $300, which our legal team will verify before filing. Once the petition has been filed, the clerk will set a date for the Nondisclosure hearing.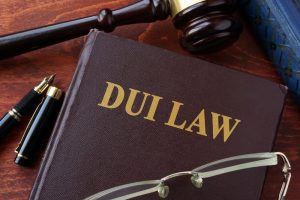 At the hearing, the judge will go over everything in the petition. If the State has found any reason why your petition should be denied, they will have filed a response. It is for this reason you should have us with you. If you have fully complied with the court orders, this should go smoothly. Unless you have racked up additional DWIs, there is no reason for the judge not to grant the petition.
It will take up to six months for the petition to be reviewed and the hearing date set, but once the hearing is through, the judge will sign the documents ordering your records to be sealed. Following that date, you will need to ensure that copies are sent to the state agencies responsible for sealing your records.
If you have a past DWI/DUI that needs to be sealed, we can help you fill out the petition and make sure you've completed all your legal tasks. Contact the Dallas DWI defense lawyers of the Law Offices of Mark T. Lassiter at (214) 845-7007 for a consultation and review of your case so that we can get started with your petition. It takes time, so let's get to work.