Anna Criminal Defense Lawyer
If you have been accused of a crime, you are probably stunned and have questions that seem to have no answers. You wonder if you will lose your job, your home, even your family. Just going to court to defend against the charges and pay the fines is a challenge.
You don't have to do this alone. If you have been charged with a crime, you need the aggressive legal assistance of the Law Offices of Mark T. Lassiter. We can protect your rights and work to get the charges reduced or even dismissed. Having an attorney by your side makes the process run more smoothly and relieves you of the overwhelming task of dealing with courts, judges, and police.
If you have been arrested, you need a defense attorney. Contact the Law Offices of Mark T. Lassiter at (214) 845-7007 right away. We will fight for your rights from before your first appearance through trial.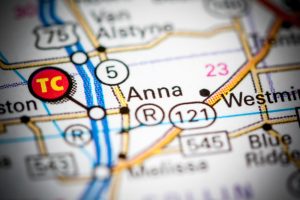 Practice Areas
These are some of the criminal cases we handle.
About Us
Attorney Mark T. Lassiter began his career as a Dallas County prosecutor, so he knows the criminal justice system from both sides. He understands how prosecutors handle cases and what they do to get a conviction, so he knows how best to defend your case.
We believe you are innocent until proven guilty. We will deal with the police, prosecutors, and the court system. You should not have to worry about anything beyond showing up and letting your attorney speak for you.
What Happens After I Am Arrested?
If you are arrested for any crime, you may think you know what will happen, based on what you've seen in the movies or on TV. That isn't really what happens. After you are arrested, the police usually don't want you to talk. You should not say anything. Even if you have not been read your rights, the police can use whatever you say against you later.
If you are transported to the station or a holding facility, you will be "processed." The police will take your personal effects, such as your ID, money, and other valuables, and your shoelaces, belt, and anything you could harm yourself with. Then you will be put into a holding cell. Some facilities have "open holding," which is what it sounds like: a large open room like a waiting room. There will be phones here, and you can make a phone call to a bond agent or a family member.
If you can't afford to bond out, or you are being held on a "no-bond" charge or warrant, you will have to stay at the facility until your first appearance. That must happen within 72 hours of your arrest unless that day falls on a weekend or holiday. You should try never to be arrested on the Thursday before a long weekend. At your first appearance, the judge will determine your bail amount or decide if you can be released on your own recognizance.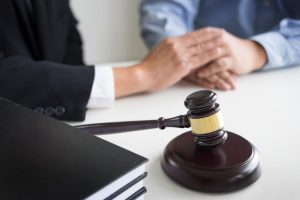 How We Can Help
If you have been arrested for any criminal offense, you should always seek legal assistance. At the Law Offices of Mark T. Lassiter, we will go through the facts of the case and help you reach the best outcome possible. Our legal team will go over the evidence, review witness statements, and collect police reports to make sure that nothing was missed or overlooked in preparing your case.
You do not have to go through this by yourself. Our team is here for you and your family during this difficult time. We will keep track of your hearing dates, paperwork, and meetings with attorneys so you can concentrate on getting your life back together. Contact the Law Offices of Mark T. Lassiter at (214) 845-7007 for a free consultation today.