Mesquite Criminal Defense Lawyers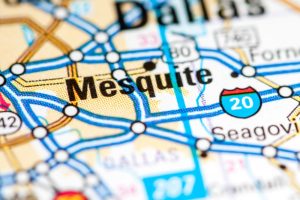 If you have been charged with a crime, you need to think carefully about who you choose to represent you as your case moves forward. Your freedom may be at stake, and a criminal conviction can also lead to additional consequences, such as fines, losing your right to vote or own a gun, difficulty obtaining credit, trouble finding a job, having to register as a sex offender, and more. The right criminal defense attorney can make all the difference between whether you spend the next few years in jail or not.
The Mesquite criminal defense lawyers of the Law Offices of Mark T. Lassiter have spent more than ten years fighting for the rights of defendants in the Dallas-Fort Worth area. As a former Dallas County prosecutor, founding attorney Mark T. Lassiter knows the strategies police and prosecutors use against defendants, and our team can use that experience to help protect you. Our Mesquite criminal defense attorneys have handled many different kinds of cases, from drug and weapons crimes to violent crimes and sex offenses.
It is best to start building your defense as soon as possible after being charged with a crime. Call (214) 845-7007 or visit our contact page for a free, confidential consultation.
Why You Need a Mesquite Criminal Defense Attorney
Criminal law is a complicated subject, and without someone who has legal training to represent you, you are at the mercy of police and prosecutors. They may appear friendly, but there are all sorts of tricks prosecutors and police can use to make you say or do something that puts your freedom in jeopardy. Your lawyer's job is to protect your rights, make sure you are treated fairly, and help you avoid the worst possible outcome in your case.
We understand why some people might be reluctant to hire a defense attorney. You may think hiring a lawyer makes you look guilty, or you could be worried about how much hiring a lawyer costs. But when your freedom is at stake, you need to protect yourself, and working with a criminal defense attorney is the best step you can take to do that.
Why Hire Our Firm?
There are many criminal defense lawyers in Mesquite and throughout the Dallas-Fort Worth area, but some of the things that set our firm apart are:
Our experience – When you have been charged with a crime, it is helpful to have some idea of what the prosecution's strategy might be so you can come up with an effective plan of your own. Our firm's founding attorney, Mark T. Lassiter, is a former Dallas County prosecutor with in-depth knowledge of how police and prosecutors think and try to trick defendants.
Our results – The best way to judge a lawyer is by their results, and we have a proven track record of keeping our clients out of jail, either by having the charges against them dismissed or negotiating with prosecutors for a reduced sentence.
Our professional awards – Our firm is well-respected within the Texas legal community, and we have been recognized multiple times for the high quality of our legal representation. Among our many honors, we have been recognized by the National Trial Lawyers in their list of the Top 100 lawyers.
Our customer service – We know that being charged with a crime is a terrifying experience, and we want to help you through it as best we can. We are available 24/7 to answer any questions or concerns you have, and you can count on us to treat you with dignity, respect, and compassion throughout your case.
Criminal Cases We Handle in Mesquite
Some of the criminal cases we handle at the Law Offices of Mark T. Lassiter include:
What to Do If You Are Accused of a Crime in Mesquite, TX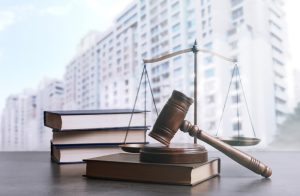 There are three things to remember if you have been arrested or accused of a crime:
Say as little as possible – You have the right to remain silent for a reason, as police and prosecutors can take anything you say to them and use it against you. After being arrested, do not say anything to police or prosecutors except to speak with an attorney.
Cooperate with police, within certain limits – While you should say nothing to the police if you have been accused of a crime, you should also cooperate within reason. Fighting back or getting angry with an officer will not help you at all, so keep calm and do not give any indication that you are resisting arrest.
Call a lawyer immediately – Without a lawyer to mediate between you and the authorities, you are at extreme risk of saying or doing something that could send you to jail for a long time. If you have been arrested, ask to speak to a lawyer before you do anything else, then stay silent.
Contact a Mesquite Criminal Defense Lawyer Today
If you are facing criminal charges in Mesquite, TX, you have no time to lose if you want to protect yourself from police and prosecutors. The criminal defense team at the Law Offices of Mark T. Lassiter is ready to start working for you right away, so call (214) 845-7007 or visit our contact page for a free, confidential consultation.