Dallas Expunction Attorneys
According to the U.S. Department of Justice, over 100 million Americans have an arrest record on file within state repositories. That's approximately one in three Americans with a criminal record for offenses ranging from minor misdemeanors to violent felonies that can be discoverable during a standard background check. A criminal record of any sort could hinder you during a range of necessary activities, such as renting an apartment, securing a job, or applying for a loan.
Everyone makes mistakes. Why should one mistake hold you back for the rest of your life?
The Dallas expunction/record clearing attorneys of the Law Offices of Mark T. Lassiter know how detrimental a criminal record can be. For over 12 years, we have been advocating for clients with arrest records to help them clear their names and move forward with their lives. If you have been arrested, accused, or convicted of a crime, we may be able to help you expunge, or clean, your record. Call the Law Offices of Mark T. Lassiter at (214) 845-7007 today for a free initial consultation to find out how our team can help.
What Is an Expunction?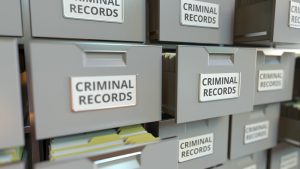 Put simply, an expunction gets you a clean slate.
In legal terms, an expunction is a process in which an individual with a criminal record can have their record cleared. This includes any part of a criminal proceeding, including the initial arrest, a formal charge, a court hearing or trial, deferral agreements, dismissal, etc.
After an expunction, the individual's criminal record would not be discoverable on a background check or within public records. Furthermore, the individual would not need to report a criminal history when completing forms like job or loan applications because the record no longer exists.
How Could an Expunction Help Me?
A criminal record, even for something as minor as an arrest for public intoxication, can be a significant problem for many necessary activities. Even a dismissal or verdict of not guilty can show up in a background check and limit your ability to better yourself. Your criminal history could play a factor in the following circumstances:
Applying for a job: Many employers run background checks on applicants or ask applicants to disclose whether they have been convicted of a crime. Furthermore, certain occupations with licensure or certification requirements, such as jobs within the finance and transportation industries, are completely off-limits to individuals with a criminal history.
Applying for a loan: When applying for a home, car, or personal loan, a bank may run a background check to determine whether an applicant is trustworthy and dependable. If you have a criminal history, a bank may determine that you are too risky to lend to.
Pursuing educational opportunities: Colleges and universities utilize a variety of factors to select their students, and the best schools are highly selective. When deciding between two equally qualified applicants, their criminal history, or lack of one, could determine who gets admitted.
Family and home life: A criminal history can impact you in the privacy of your own home or in interactions with your own family. For example, you may be prevented from volunteering at your child's school or worse, lose child custody or visitation privileges within divorce proceedings due to a criminal record.
Our team at the Law Offices of Mark T. Lassiter understands the myriad of effects that a criminal history can have on your life. We have helped many clients remove the stigma of a criminal record and progress towards a better future.
Do I Qualify for an Expunction?
In the state of Texas, your case may qualify for an expunction in one of the following scenarios:
You were arrested but never formally charged or prosecuted.
Your case was dismissed.
You were found not guilty.
You pled guilty to a Class C misdemeanor (such as petty theft or public intoxication) but received a deferred adjudication, which you have completed.
You were found guilty but later pardoned.
You were a juvenile at the time of your offense, which was a violation of the Alcohol Beverage Control Code or Education code or a violation punishable by fine.
Your arrest or charge was a mistake (as in the case of identity theft).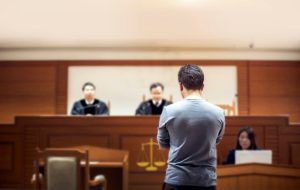 Even so, that does not mean you are automatically eligible for an expunction. The court will consider other factors as well, such as:
Whether you have been convicted of another crime within five years of the case in question.
Whether the statute of limitations has expired.
Whether you have completed the deferred adjudication.
If you do not meet the requirements for an expunction, you may still have options for protecting your reputation. For example, you could apply for non-disclosure of a criminal record. Non-disclosure will not clear your criminal record, but it will make it inaccessible to the public in many circumstances.
What Is the Process for an Expunction?
Like any legal process, the process for an expunction can be complicated and time-consuming. That's why you should hire a lawyer. First, an experienced lawyer will know the laws related to expunctions and can advise whether your case qualifies. Second, a lawyer knows how to fill out and file the necessary paperwork to apply for an expunction. Legal paperwork can be very confusing. If you make a mistake, you may harm your chances of receiving an expunction.
Once the expunction is filed with the appropriate court, your lawyer will also serve those documents to all agencies that keep criminal records, such as the court clerk's office, the District Attorney's office, and the Texas Department of Public Safety.
There may or may not be a court hearing to receive an agreed order of expunction, but either way, a judge will need to sign off on the order. Then, all involved agencies will receive that order of expunction, informing them that they must destroy all records of your case.
It may take several weeks for all records to finally be destroyed. Your lawyer will make sure that happens. The entire process could take several weeks, several months, or up to a full year, depending on which county the case occurred in and how many agencies are involved.
Contact a Dallas Expunction Lawyer Today
Having an experienced, meticulous lawyer working on your behalf is crucial to successfully expunge a criminal record. The laws of expunction are complicated, and the process can be confusing and tedious. The Law Offices of Mark T. Lassiter have been helping clients for over 12 years to clear their records, repair their reputations, and move on with their lives. Don't let one small mistake hold you back. Contact our office today at (214) 845-7007 to start the process.