Five Ways to Avoid a DWI During the Holidays 
The holiday season has almost become synonymous with overindulgence. The holidays mean one more Christmas cookie, one more slice of pie, another helping of turkey, and just one more cocktail. It can be hard to stop yourself when joy and merriment are in the air and holiday spirits are freely flowing. However, stopping yourself from enjoying another cup of eggnog may be the best thing you can do for yourself this holiday season.
Numbers from the National Highway Transportation Safety Administration show that drunk driving is more prevalent during the holidays. In 2018, between Christmas and New Year's, there were 285 drunk-driving-related fatalities. Drunk driving crashes make up almost 37 percent of holiday-related crash fatalities.
Aside from the obvious dangers of drinking and driving, a driving while intoxicated conviction can have a significant impact on your personal and professional life. Before you get behind the wheel this holiday season, consider these five ways to avoid a DWI from the team at the Law Offices of Mark T. Lassiter.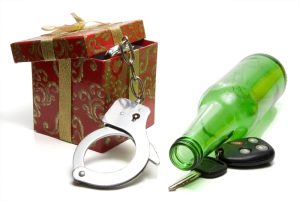 Assign a Designated Driver for the Night
Before you even walk out the door in your holiday finery, assign a designated driver for the night. Be sure to assign one even if you don't plan on drinking. Plan ahead and then communicate those plans with your family and friends. Be sure to designate someone responsible whom you can trust. If you are hosting a gathering where there will be alcohol served, make sure that you also assign a designated driver who can help your guests get home safely.
Take Advantage of Technology
Nearly everyone has a cellphone these days. Take advantage of the technology at your fingertips and call a friend, family member, or ride-sharing service if you feel like you've too much to drink. Taxis, Uber, and Lyft are all viable options for getting home after having a little too much to drink.
You may also want to take advantage of the numerous designated driver programs that pop up around the holidays. These programs are generally sponsored by a business and offer inebriated drivers a ride home for free. Keep your eyes open for these programs and keep their phone numbers in your phone for easy access when you need them.
Get a Room
Holiday office parties are a wonderful way to cut loose and spend time with colleagues outside of the professional setting. Often these gatherings are held in ballrooms or banquet halls of hotels. If that is the case this year, why not make a night of it? Book a room at the hotel, and then feel free to enjoy all the drinks that your drink tickets will provide. If you are at a friend or family member's home, ask if you can stay the night beforehand. If you are playing host, offer guests that have had too much a safe place to stay for the night, even if it's only your couch.
Know Your Limits
You may have heard the slogan, "buzzed driving is drunk driving." The slogan rings true. Even if you "feel fine," drinking can impact the body in unexpected ways. Metabolizing alcohol is a complex bodily process, and it doesn't work the same for everyone. If you have had alcohol, do not get behind the wheel of a vehicle, it is that simple.
Don't Drink
The best way to avoid drinking and driving this holiday season is to avoid drinking. There are plenty of fun and innovative cocktails that you can have during the holidays that don't include alcohol. Experiment with new drink combinations, buy a "mocktail" book, and avoid drinking when there may be a chance that you will have to drive. If you are playing host, give guests non-alcoholic options and be sure to label them clearly.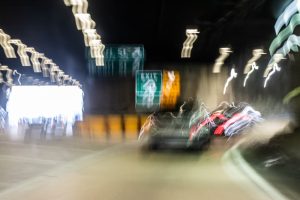 Contact an Experienced DWI Attorney Immediately
Holiday DWI enforcement is no laughing matter. There are always numerous sobriety checkpoints and an influx of law enforcement officers patrolling the roads. Keep yourself and others safe by avoiding drinking and driving. A DWI conviction can cost you your license, your hard-earned money, your reputation, and your freedom.
If the unthinkable happens and you are caught drinking and driving this holiday season, immediately contact an experienced Dallas DWI attorney. At the Law Offices of Mark T. Lassiter, we can help protect your rights and defend your interests. Don't let a DWI charge ruin the holidays or your life. Get in touch with us today and learn about your defense options.