What Is a Retainer Fee?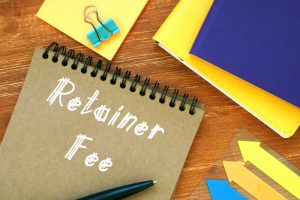 A retainer fee is money that is paid upfront to secure the services of a criminal defense lawyer or other professional. A retainer fee is always paid before the work begins and may not represent the total final cost of the service.
While this sounds straightforward, retainer fees can get a little more complicated. When you engage the services of a criminal defense attorney, they could choose to charge a retainer fee or bill you for services rendered, or both.
The Difference Between a Lawyer on Retainer and a Retainer Fee
Having an attorney on retainer is slightly different from paying a retainer fee. When you pay a fee to have an attorney on retainer, it means you're paying in advance to get legal help in the event of future legal trouble.
A retainer fee is often paid after you have hired an attorney for specific criminal charges that have already occurred. Having an attorney on retainer places the lawyer on standby to help you if a legal issue arises. Both types of retainer fees are kept in a separate trust account and are withdrawn only when legal costs are incurred for work performed that was contracted by the client.
Look for These Factors in the Retainer Fee Agreement
When you pay a retainer fee, there are certain factors that you should be aware of. You will likely sign a retainer fee agreement. The agreement will define how the retainer fee is to be spent and what it's to be used for.
In Texas, a retainer fee is paid to an attorney to compensate them for their commitment to providing services. Retainer fees can potentially be refundable or non-refundable. If the attorney requests a non-refundable retainer, it must meet specific legal requirements.
For example, under the Texas Disciplinary Rules for Professional Conduct, an attorney can only request a non-refundable retainer if they can demonstrate that they declined or deferred other legal matters in order to remain available for the client who paid the non-refundable retainer.
Additionally, a non-refundable retainer cannot be applied toward a legal service, and it must be a reasonable amount charged under the circumstances. The Texas Disciplinary Rules for Professional Conduct define a reasonable amount under the circumstances using a variety of factors.
The amount charged must be similar to those charged in the local area for similar legal services, and it must reasonably cover the experience, reputation, and ability of the attorney performing the service.
It is important to check the retainer fee agreement to determine whether your attorney is charging a non-refundable or refundable retainer fee. A refundable fee is collected and placed into a trust account. Your criminal defense attorney draws on this retainer fee to cover their legal costs.
Essentially, a refundable retainer fee pays the attorney fees upfront. Once the retainer fee has been exhausted, the attorney may then bill for services by the hour. Some retainer agreements include variable charges. This means the attorney may charge a higher amount of money for specific services.
You can request to have that clause taken out so the fees you pay remain constant. Retainer fees may also include a clause that allows the attorney to bill for services that are performed by others in the firm, such as paralegals, secretaries, or other attorneys.
It's best to negotiate rates for other legal professionals that are different from the fee you pay for your criminal defense attorney. Your retainer fee agreement will also likely include a clause that defines how disputes will be handled between you and your Dallas criminal defense attorney. You can ask for a non-binding arbitration clause. This ensures that arbitration is first used to handle the dispute but that arbitration is not binding, and you reserve the right to a jury trial.
Contact Us Today for Legal Representation in Your Criminal Case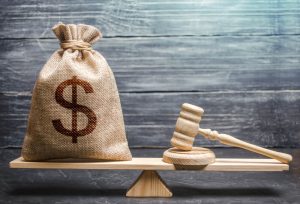 If you know you're under investigation or you have been arrested, contact the Law Offices of Mark T. Lassiter today. Our experienced and skilled trial lawyers will fight hard to protect your rights and your freedom. Even if you plan to plead guilty, we can potentially help reduce the consequences of a conviction.
In nearly every circumstance, when you know that law enforcement is investigating you for criminal charges, it is crucial to hire an attorney as early as possible. Any missteps by law enforcement or the prosecution can have a favorable result on your case, but only when they are recognized by experienced legal representation. Call our office today at (214) 845-7007 to schedule your initial confidential consultation.