What Is a No-Contest Plea?
If you've been charged with a crime, you may be facing significant jail or prison time. At any time before trial, however, you may be able to negotiate a plea bargain that could either reduce your charges or reduce your exposure to a longer jail or prison sentence.
Deciding on a plea is difficult and it's a decision you shouldn't take lightly. Your plea should be based on serious consideration with the advice of a qualified, experienced criminal defense lawyer. Not only could your plea affect your immediate risk of losing your liberty, but it could also affect your liability if an action were brought against you for the offense in civil court.
There are several different pleas that you can make at your arraignment hearing. Each type of plea has different implications. A no-contest plea is one that you may want to consider, depending on the offense you've been charged with.
No-Contest Plea Explained
When you plead no-contest, you are stating to the court that you aren't guilty of the offense you've been charged with. You will still be convicted of the offense even though you aren't admitting guilt. A no-contest plea may be effective to avoid civil liability because you aren't accepting guilt for the offense, but it doesn't change the result if you are found guilty and convicted of the offense.
You can't plead no-contest to any felony offenses in Texas.
What Is the Difference Between a No-Contest Plea and the Other Types of Pleas?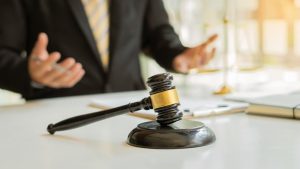 A no-contest plea allows you to avoid claiming guilt for the offense you've been charged with. Functionally, however, it's no different than a guilty plea. The only difference is when you plead guilty to a charge, you're admitting guilt. If you've been charged with an offense for which you could be sued in civil court, it's beneficial to plead no-contest and avoid admitting guilt to the related criminal charges. Criminal guilt equals liability in civil court. If you're found liable in civil court, you may be ordered to compensate the person who sued you.
A not-guilty plea is for those who insist on their innocence. By pleading not guilty, you're claiming that you are innocent of the charge(s) and your case will head to trial where your criminal defense lawyer can defend you against the charge(s). With a not-guilty plea, no prediction can be made as to the verdict in your case. Your guilt will be determined by the judge or jury before whom your case will be presented.
What Is the Process of Making a No-Contest Plea and What Happens Next?
After you're charged with an offense, you'll have a plea or arraignment hearing at which you'll have your first opportunity to respond to the charges against you. It's at this hearing that you will make your initial plea. After consultation with your defense attorney and with careful consideration, if you decide to plead no-contest outright, you'll have to get the prosecutor to accept it. The court also has to accept your no-contest plea.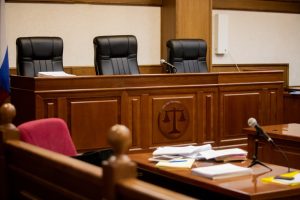 You can also plead not guilty at your plea or arraignment hearing. This plea will be entered into the record and the process of preparing for trial to defend your innocence will begin.
An experienced criminal defense lawyer will do their best to try to avoid a trial if there's an opportunity to receive a more favorable outcome through negotiations for a plea bargain with the prosecutor's office. Your defense lawyer may be able to negotiate a plea bargain for a reduced sentence if the prosecutor will agree to you pleading no-contest to the charges. Depending on the offense, a prosecutor may be open to this type of bargain because it resolves the case quickly without having to go through a potentially lengthy trial. Additionally, pleading no-contest might be your best option to receive the minimum sentence possible.
After you plead no-contest to the charge(s), and your plea is accepted by the court, a judgment will be rendered for your conviction of the offense.
Contact the Law Offices of Mark T. Lassiter Criminal Defense Lawyers Right Away
Deciding how you will plead after being charged with a crime is critical to your ability to fight your charges. You should obtain the advice of a highly skilled criminal defense lawyer to protect your rights. Call the Dallas criminal defense lawyers of the Law Offices of Mark T. Lassiter today at (214) 845-7007 or contact us online to schedule a free consultation.
For well over a decade, we've helped clients fight their criminal charges. With our representation, our clients have been able to have their charges dismissed, negotiated plea bargains for lesser charges, or had their penalties reduced after unfavorable verdicts. We want to help you, too. Call now.