I've Been Charged with Assault. Now What?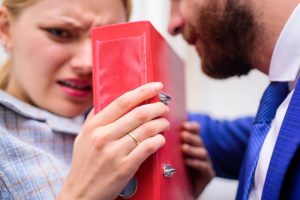 If you are arrested and charged with assault, you may not know what lies ahead of you. It's imperative to contact an experienced criminal defense attorney right away if you are charged with assault. Our seasoned legal team at the Law Offices of Mark T. Lassiter will be with you every step of the way and fight for the best outcome for you.
What Is Assault?
It's important to know what is legally considered assault. Texas Penal Code §22.01 defines assault as:
Intentionally, knowingly, or recklessly causing bodily injury,

Intentionally or knowingly threatening someone else with bodily injury, or

Intentionally or knowingly causing physical contact that the person knows or should reasonably believe will be perceived by the other person as offensive or provocative.
The grading of an assault charge will depend on the specific circumstances of the offense. Gradings can range from a Class C misdemeanor to a first-degree felony charge.
In Texas, you can also be charged with aggravated assault, which refers to an assault that results in serious bodily injury or involves the use of a weapon. Aggravated assault is charged as a first-degree felony.
What to Expect When You Are Arrested and Charged with Assault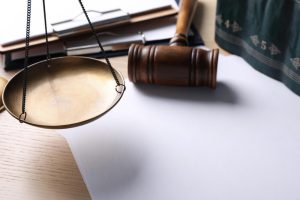 If you have been arrested and charged with an assault offense in Texas, you can expect to go through some of or all the following steps to reach a resolution in your case:
Arraignment –

Arraignment will be your first appearance in court after you are arrested and charged. The trial court will inform you of the charges being brought against you and advise you of important rights you have, such as the right to counsel and for an attorney appointed without charge if you cannot afford to hire one. The trial court will also decide whether to release you, require you to post bail for release or to continue to detain you pending trial.

Indictment –

 If you are charged with felony assault, the prosecution's case will be presented to a grand jury who will decide whether the state has sufficient evidence to move forward with your case.

Discovery –

 In discovery, the prosecution and your attorney will exchange certain evidence to help understand the strength of the respective cases and to narrow the issues for trial.

Plea negotiations –

 When the state has a strong case, defendants will often reach a deal with the prosecution to plead guilty in exchange for the prosecutor recommending a more lenient sentence.

Pre-trial motions –

 In some cases, the parties will file motions to introduce or exclude certain evidence. Defendants may also move to have their charges reduced or dismissed due to the prosecution lacking sufficient evidence to go to trial.

Trial –

 If the case is not dismissed or the defendant does not reach a plea agreement, a trial will be held. The trial can be held in front of a jury. If a defendant waives a jury trial, the judge will render a verdict. Trials involve both sides presenting evidence, witnesses, and arguments to convince a jury or judge to render a verdict in their favor.
Penalties for an Assault Conviction
Penalties for an assault conviction will depend on the grading of the offense. Potential sentences for conviction include:
Class C misdemeanor: Fine of up to $500

Class B misdemeanor: Up to 180 days in jail and/or a fine of up to $2,000

Class C misdemeanor: Up to one year in jail and/or a fine of up to $4,000

Third-degree felony: One to 10 years in prison

Second-degree felony: Two to 20 years in prison

First-degree felony: A prison term of five to 99 years or a life term
In addition to the possibility of jail or prison time and fines, an assault conviction may lead to long-term consequences, such as the loss of your right to own firearms if you are convicted of felony assault. A criminal record for assault can also make it much more difficult to apply for jobs, housing, educational opportunity, or other services.
Common Defenses to an Assault Charge
Based on the facts of the case, you may have defenses that you could raise against an assault charge, including:
The physical contact that occurred is not generally considered offensive or provocative.

The alleged victim did not perceive a threat of imminent bodily injury.

You had the alleged victim's consent to make physical contact, such as in a sparring match.

You were engaged in self-defense, defense of others, or defense of property.
However, a valid self-defense claim requires proof that you were not the aggressor in the encounter and the force you used was proportional to the threat or danger posed by the other person.
Contact the Law Offices of Mark T. Lassiter for Help with Defending Your Rights When Facing Assault Charges
If you have been arrested and charged with assault in Texas, don't wait to get legal representation to help defend you against the charges. Call the Law Offices of Mark T. Lassiter at (214) 845-7007 for a free initial consultation to discuss your legal options for pursuing a favorable outcome in your case.