How to Be Removed From a Sex Offender Registry
If you've been convicted of a sex crime, you likely had to serve jail time for your crimes and may have had to pay fines, as well. Another penalty often associated with sex crimes is the requirement for offenders to register in the sex offender registry. Though being listed on the sex offender registry can be extremely difficult, you may be eligible for deregistration, depending on your circumstances. There are several steps to deregistering from a sex offender registry.
Sex Offender Registration
Being listed on the sex offender registry can have negative impacts on nearly every part of your life. From securing employment to buying a home, being a registered sex offender places many checks on what you can and cannot do. In addition to this, there are societal challenges to being a registered sex offender.
Eligibility for Removal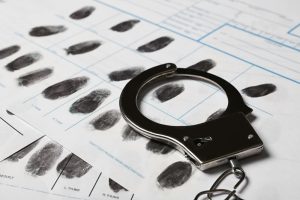 Before filing for removal, you must first prove that you are eligible for deregistration. This is the first step of the application process for deregistration with the Council on Sex Offender Treatment (CSOT). There are several eligibility  requirements for those seeking deregistration, including:
Offenders must have no more than one conviction requiring sex offender registration
Offenders must have completed a treatment program officially recognized by the CSOT
While these factors are the two most important when determining your eligibility for deregistration, there are several other things to consider, as well. Applications to the CSOT will also take your age, any previous criminal charges, the nature of the charge (whether it was a violent crime or not), and any other potential mitigating factors into consideration when determining eligibility.
Ultimately, the court wants to make sure you are not a threat to the public. Even if you are granted your request for deregistration, you may be required to complete additional training or counseling.
Evaluation Required by the Council on Sex Offender Treatment
If the CSOT approves your application for deregistration, you will then be required to attend an in-person evaluation. The evaluation is divided into a written section and an oral section in which you'll be assessed for the probability of any potential future offenses. In addition, the evaluation will take your criminal record into consideration. This assessment takes between three and four hours and will be a determining factor in whether or not your request for deregistration will be granted.
The results of your evaluation will be shared with the CSOT and your defense attorney for review. These results are a critical part of the paperwork you'll share with the court when appealing for deregistration, so it's important that you use the official report that is marked with the CSOT's stamp.
Filing a Court Order
Should you receive a favorable report from your CSOT evaluation, you'll be able to file a court order for removal. You and your defense attorney will be required to appear in the court where you were originally sentenced in order to appeal for deregistration. The judge will determine whether or not your request for early termination of sex offender registry will be granted.
Should the judge rule in your favor, they will sign a court order for removal, which you will be required to submit to the Department of Public Safety. Barring any irregularities or clerical errors, the DPS will then remove you from the registry.
Call the Law Offices of Mark T. Lassiter Today
If you've been required to register as a sex offender, you're aware of the difficulties associated with that registration. From the housing and employment pitfalls to the societal implications, being listed as a registered sex offender can negatively impact many areas of your life.
At the Law Offices of Mark T. Lassiter, we're prepared to help you apply for deregistration. Our criminal defense attorneys have been working alongside Texans just like you for more than 15 years, fighting for justice in each case we take on. If you're applying for removal from the sex offender registry, a good criminal defense lawyer can mean the difference between a granted request and a rejected one. We're dedicated to providing our clients with excellent legal care and are well acquainted with the state and federal regulations surrounding removal applications.
Call the Law Offices of Mark T. Lassiter today at (214) 845-7007 to speak with one of our criminal defense attorneys regarding your circumstance. You'll get a free confidential consultation with one of our lawyers so that we can help answer your questions and determine the best way to advocate for you.