Five Reasons Why a Public Defender is a Bad Idea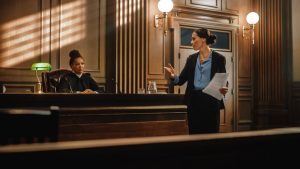 If you've been arrested for any type of felony or misdemeanor offense in Texas, you have a constitutional right to have an attorney represent you throughout the criminal justice process. In addition to claiming your right, you need someone on your side who has knowledge of the law, the courts, and procedures, and you need a lawyer to fight aggressively to help you obtain the best possible outcome for your case.
You can hire your own attorney, but if you do not have the financial means to retain your own defense counsel, you can request the court to appoint an attorney for you. Texas has passed the Fair Defense Act to provide appointments of attorneys for those who cannot afford them.
However, there are things you need to understand about public defenders before you make a decision about who will represent you. Here are five reasons why a public defender may not be the best choice.
You cannot choose your attorney – The court will appoint an attorney from a list of qualified lawyers who serve as public defenders. You have no way of knowing who will represent you, and you cannot request that the court give you a specific attorney. Conversely, you can conduct research on a private attorney and consult with them to see if they're the best attorney for your case.
Lack of experience – You also have no guarantee that the public defender has experience handling your type of case. For instance, if you are facing charges of assault, you won't know beforehand whether your lawyer has ever worked on such a case.
Many of the cases public defenders handle are misdemeanors, and if you are facing felony charges, they may not have the experience to represent you effectively. Furthermore, some attorneys who work as public defenders are fresh out of law school and are using the opportunity to gain experience so that they can get hired by a private practice.
Massive caseloads – Most public defenders are assigned dozens, sometimes hundreds, of cases, and they must work on all of them at the same time. Those in larger municipalities will have considerably higher caseloads than those in rural areas, but all will be juggling many cases at once.
Although they should provide the highest level of representation possible, they are only human and may not have the resources to manage all the cases on their plate. By contrast, a private criminal defense lawyer usually has fewer cases to deal with, and they can spend more time on your case.
No relationship building or bad reputation – Due to having hundreds of cases to worry about, a public defender might see you as only a number and not see you as a person in a serious legal predicament. Since you are facing charges that could potentially result in jail time and other serious consequences, you need to be able to talk with your attorney and build rapport and trust. You should also be able to reach out to your attorney when you have questions or concerns. Most of the time, this isn't possible with a public defender.
In addition, a public defender may have a bad reputation with certain judges, and this can impact the outcome of your case. On the other hand, a private attorney may have a stellar reputation with the court for their professionalism and diligence, and they may have a positive professional relationship with your judge.
They can hurt your chances – Since they handle so many cases at once, a public defender might try to resolve your case as quickly as possible. In doing so, they could advise you to make decisions that are not in your best interest. They may also trample your rights if they make mistakes, act in haste, or behave unethically.
The Costs of Defense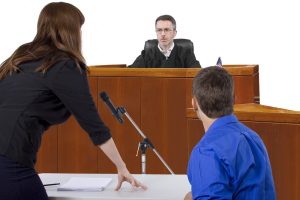 While many people think public defenders are free, that is not entirely true. The court could order you to pay back the public defender's attorney's fees as a condition of your bond or probation. Although these fees are typically less than what you would pay for a private attorney, you cannot really place a dollar amount on your freedom and liberties.
If you have absolutely no way to retain a private attorney, you have legal resources available, including private attorneys who work pro bono.
Contact Us
The Dallas criminal defense lawyers of Law Offices of Mark T. Lassiter have helped thousands of clients across Texas protect their rights and obtain favorable outcomes for their serious criminal charges, and our team is ready to assist you in any way we can. Contact us today at (214) 845-7007 to request a confidential consultation.