Do Felonies Stay on Your Record?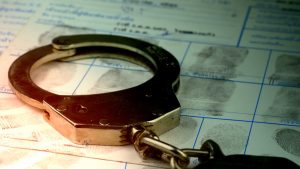 The short answer is that without any further legal action, a felony charge or conviction will remain on your record for the rest of your life. However, Texas law offers two options to have your criminal record changed or sealed.
In Texas, a charge may either be expunged or sealed by a court order under an "order of nondisclosure." To complete either process, several criteria must first be met. According to the Texas Code of Criminal Procedure § 55.01, there are different factors that may make you eligible to have your criminal charge expunged from the record. In addition to this, there is a differentiation between those who are eligible and those who are entitled.
If you have pressing questions regarding your case, don't hesitate to contact our legal team today.
Consequences of a Felony Charge or Conviction
In addition to the potential prison time and fines that accompany a felony conviction, there are other consequences that you may face. To mitigate these circumstances, Texas law allows for your record to be removed or sealed under certain circumstances.
If you have been convicted, you may lose some of your constitutional rights. This includes your right to possess a firearm, the right to vote, and the right to travel freely. In Texas, your right to vote is limited while you're incarcerated, on probation, or on parole. However, once you have completed your full sentence, your right to vote is automatically restored.
After a criminal charge or conviction, you may find it more difficult to get a job or rent an apartment. Many who are in these circumstances also find that there is a social stigma attached, including labels that associate you with a negative stereotype or the perception that you are incompetent. Unfortunately, operating under this stigma can lead to other maladaptive behaviors and difficulty reintegrating into society.
Just one of these consequences is reason enough to pursue expunction or the sealing of your criminal record.
How You Can Remove a Felony from Your Record in Texas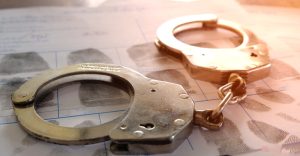 There are two processes under which you might have your record removed or sealed in Texas. The process is not easy, and if you do not meet the requirements, the judge may deny your request.
Expunction
During this process, you and your criminal defense attorney will file a petition with the court requesting the judge to order those documents associated with your arrest and conviction to be destroyed. If the judge grants an expunction, the court will order law enforcement agencies to destroy their files.
This can include all documentation from your initial arrest, police reports, and jail records. The process was initially designed for people who were wrongly arrested or charged with a criminal offense. If the court grants an expunction, you are legally able to deny that you were ever arrested or charged with a crime.
If you are arrested for a misdemeanor or a felony, your record qualifies for expunction if you were acquitted or convicted but subsequently found to be innocent, or your conviction was pardoned. Individuals who were arrested or formally charged but the charge was later dismissed are also eligible for expunction.
The law has a waiting period that people who were charged with a crime must allow to pass before they can petition for expunction. If you were charged with a felony, you must wait three years from the date of your arrest before you can petition the court to have your records removed.
Petition for Nondisclosure
If you do not meet the criteria for an expunction, you may petition the court for an order of nondisclosure. This can be used if you plead guilty to the crime or no contest and successfully complete deferred adjudication community supervision. In this case, there's a five-year waiting period for a felony charge.
This offers similar protection, but law enforcement does not destroy your criminal files. Instead, the court orders that there cannot be any disclosure of your record to a third party. This can help when you're trying to get a job or rent an apartment because your criminal records are no longer accessible to members of the public. However, your record is still available to agents of law enforcement.
Not all offenses are eligible for an order or nondisclosure. You should consult with your Dallas criminal defense attorney to determine whether you can obtain one. Contact us today.
What Is Not Eligible for Expunction?
There are specific conditions that will disqualify you for a petition for expunction in Texas. For example, after a felony conviction, you must wait five years from the date of the arrest to petition for expunction.
You are eligible to petition for expunction only after the statute of limitations has expired on the charge, even if your case was dismissed. Adults who have received probation or deferred adjudication may not be eligible. Additionally, if the charge you want to have expunged was part of a larger group of charges relating to a criminal episode, you may be disqualified for expunction.
Call the Law Offices of Mark T. Lassiter for Help Today
If you were arrested, charged, or convicted of a felony and would like your record expunged or an order of nondisclosure, call the Dallas criminal defense attorneys of the Law Offices of Mark T. Lassiter for help. Our experienced and skilled attorneys can answer your questions and offer advice about the likelihood that your petition will be granted.
We understand the burden you carry when you have a criminal record. Our compassionate legal team is ready to listen to your details and help you take this step to rebuild your life. Call our office today at (214) 845-7007, or reach out online to schedule your free case consultation.