Dallas Attorneys for Sexual Trafficking of a Child
If you've been accused of sexual human trafficking of a child, the criminal defense attorneys of the Law Offices of Mark T. Lassiter are here to help you fight the allegations and charges against you. The basic premise in the legal system is that you are innocent until proven guilty. However, our society automatically assumes that you are guilty if you were accused of a sex crime.
Instead, our legal team will fight to protect your rights and your freedom. We will put the considerable number of years and experience we have in criminal law to work to defend you against these charges and will fight to defend your reputation. We understand the damage that happens to your reputation after you've been accused of a sex crime. These charges can impact your ability to rent property, take out a loan, or get a job.
Texas takes human trafficking charges seriously. Under Texas Penal Code § 20A.02 (a) (7) or (8), human trafficking is "kidnapping, unlawful restraint, and smuggling of persons." Under this code, even the person who knowingly allows another person to use any real estate to commit an offense has legally broken the law.
Few criminal charges are as emotionally charged as sex crimes against a child. Even friends and family may jump to conclusions about your guilt based solely on the accusations. If a person is convicted of sex trafficking, they face severe consequences and must have their name on the national sex offender registry after leaving prison. You don't want to place the responsibility for your rights and freedom in the hands of just any lawyer.
You have options in Dallas. You can choose an experienced sex crime criminal defense attorney from the Law Offices of Mark T. Lassiter. Don't trust your freedom to an inexperienced attorney or an overworked public defender. Call the Dallas sex crime defense attorneys of the Law Offices of Mark T. Lassiter today at (214) 845-7007 to schedule your confidential case evaluation. Contact us today.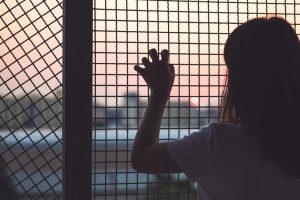 How Does the Law Define Sexual Trafficking of a Child
According to the United States Department of Justice, child sex trafficking is the "recruitment, harboring, transportation, provision, obtaining, patronizing, or soliciting of a minor for the purpose of a commercial sex act."
Unfortunately, no child is immune regardless of their race, age, or socioeconomic status. Law enforcement agencies use technology and the internet to track sex traffickers, who also use mobile devices to facilitate a worldwide marketing channel. Digital footprints can be manipulated, and while they provide an avenue to track human traffickers, they can sometimes result in an inaccurate accusation.
The proximity of Texas to an international border may also mean charges can include international sex trafficking of minors. U.S. federal penal code 18 U.S.C § 1591 defines sex trafficking, which does not require proof that a minor was transported across state or international borders. Contact us today.
Do I Need a Human Trafficking Lawyer?
A human trafficking charge is a serious accusation, and a conviction can cause permanent and irreparable damage to your reputation and your future. If you have been charged with the sex trafficking of a child, it is critical that you contact an experienced criminal defense attorney right away.
The Texas legal system can be complex and intimidating. Although you may initially have one charge against you, it is not uncommon to be subjected to numerous penalties and charges. These are nearly impossible to defend on your own.
The legal team at the Law Offices of Mark T. Lassiter wants you to know that you are not alone, and we are ready to stand up and fight for you. It is crucial to begin mounting a strong defense against these charges as early as possible in the process. This gives our legal team the best opportunity to gather evidence and fight for your freedom.
Unfortunately, an inexperienced lawyer may not know how to properly handle your defense. Even worse, they could be bullied by the prosecution into accepting a deal that is not in your best interest. Although the public defender's office is staffed with experienced lawyers, they also have a large caseload and cannot spend as much time digging into the details of your case.
You need an aggressive criminal defense attorney to represent your rights. Mark T Lassiter, J.D., is that defense attorney. He understands what it takes to win a trial and has the tenacity to fight for the results you need.
Mr. Lassiter was a former Dallas County prosecutor and understands the strategies the prosecutor's office will use in your case. He's a tough attorney and doesn't back down in the face of adversity. His skills have led him to be elected as a Texas Super Lawyer and recognized as one of the top 100 Trial Lawyers in the U.S.
The legal team at the Law Offices of Mark T. Lassiter knows the stress that anyone who is facing a sex crime charge is going through. With the help of our thorough legal team, we may be able to get your charges reduced or dismissed, helping you to avoid potential negative life-altering consequences. Don't hesitate to contact our team at (214) 845-7007 for a free case evaluation.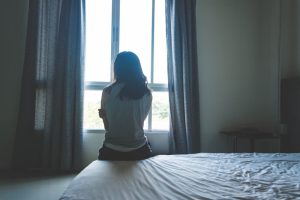 Possible Consequences of a Sexual Trafficking of a Child Charge
Child sex trafficking is a felony charge under state and federal law. Conviction is usually a first-degree felony that comes with a possible life sentence and a $10,000 fine. There are variables that affect the sentence, which includes whether a weapon was used during the crime and whether the accused has a prior conviction or is a habitual offender.
Federal charges can be pursued at the same time as state charges. The prosecutor does not need to provide any evidence that the child crossed state lines or international borders to bring federal charges. Sex trafficking of anyone under the age of 18 is a federal felony. If the child was under 14, or if there was coercion, force, or fraud used, you can be facing not less than 15 years in prison, and a life sentence is possible.
Child sex trafficking charges can be brought after an investigation of a suspicious relationship between an adult and a minor. Investigators will also scrutinize the minor's activities, friends, family, and even how they spend their money.
Contact an Experienced Human Trafficking Defense Attorney
If you were accused of child sex trafficking, or you believe that you are under investigation, it is crucial that you contact an experienced Dallas human trafficking criminal defense attorney. The legal team at the Law Offices of Mark T. Lassiter has the experience and the skill you need in an attorney to fight for your rights and protect your freedom. Don't leave your future in the hands of an inexperienced lawyer. Call us today at (214) 845-7007, or contact us online to schedule your free case evaluation.