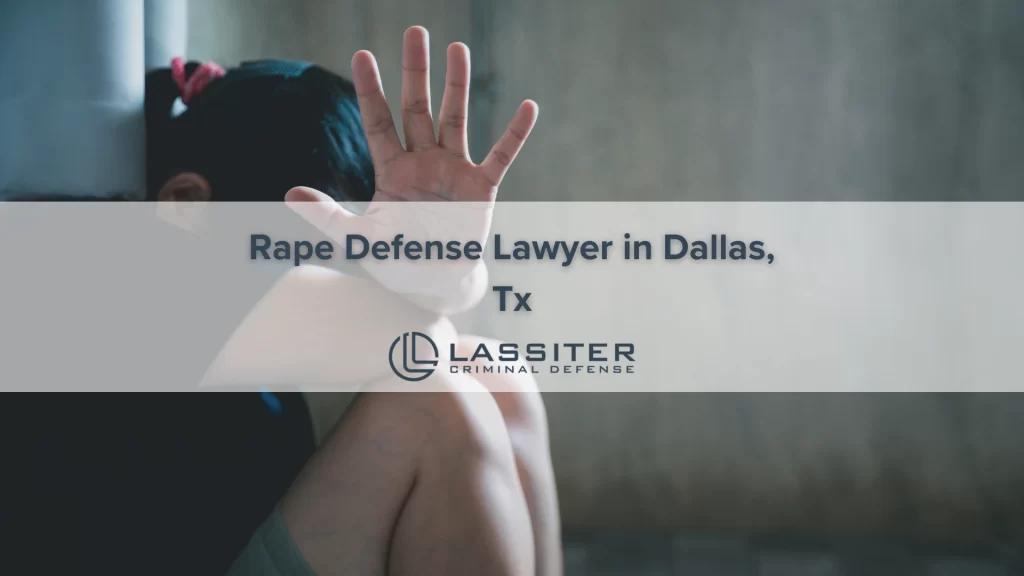 If you face charges of a sex crime, it can be a devastating experience, and the consequences of a conviction are severe and can have a lasting impact on your life. If you need someone to defend you against charges of rape in Dallas, TX, contact an experienced and knowledgeable Dallas rape defense lawyer as soon as possible. 
At the Law Offices of Mark T. Lassiter, our legal team understands the delicate nature of rape allegations and will work diligently to help you achieve the best possible outcome for your case. Call us today at (214) 845-7007 for an initial legal consultation to learn more about how our Dallas criminal defense lawyers can help you.
Are Rape and Sexual Assault Different in Texas?
When it comes to the laws on sex crimes in Texas, the terms "rape" and "sexual assault" are sometimes used interchangeably. While law enforcement officers may use the term rape when arresting someone on suspicion of sexual assault, prosecutors and judges tend to use the term sexual assault. That is the term used in Texas law. It encompasses many types of rape, including statutory rape and date rape. 
In a legal context, rape is defined as non-consensual sexual intercourse with another person. This includes forced penetration of any kind and applies if the victim cannot consent due to intoxication or being underage. 
The Penalties for Rape in Texas
Texas classifies sexual assault as a second-degree felony, meaning those convicted can receive a sentence of between two and 20 years in a Texas state prison and a fine of up to $10,000. In addition, an individual convicted of sexual assault must register as a sex offender after their release from prison. 
Aggravated sexual assault is considered a felony in the first degree in Texas, with a sentence of five to 99 years in a state jail facility and a maximum fine of $10,000. Conviction of this crime also requires mandatory registration on the Texas sex offender registry. 
In some cases, judges will lift the requirement of sex offender registration. However, this is highly unlikely, so defendants must seek an experienced criminal defense lawyer's advice to protect their rights.
False Accusations of Rape in Dallas
False accusations of rape are a serious issue. Unfortunately, some people may lie about rape to gain an advantage in a custody battle, to get revenge on a partner, or to cover up a consensual encounter. False allegations of sex crimes can have devastating consequences for individuals wrongly accused, but an experienced defense lawyer can help you protect your rights and reputation.
Defense lawyers understand that prosecutors in Texas typically focus on the alleged victim's lack of consent to secure a conviction. Therefore, a good strategy for defense lawyers is to challenge this assertion. This can include questioning the alleged victim's emotional state, any lack of violence during the incident, and whether the accuser was aware of their point of view at the time of the alleged event. By utilizing these strategies, a skilled defense lawyer can help exonerate those wrongfully accused of rape or other forms of sexual assault.
What Are the Potential Defense to Rape Charges?
When facing rape charges in Dallas, it is important to know what your legal options are. Some potential defenses that you may use in a rape case include the following: 
Consent:

One of the most common defenses against rape is that the alleged victim consented to sexual activity. This defense may be successful if the accused can show that the alleged victim agreed to engage in sex.

Mistaken identity

: Sometimes, people are wrongly accused of rape because they are mistaken for someone else. This defense could be viable if the accused can provide evidence proving they were not present at the scene of the crime.

False accusation:

If there is no physical evidence to prove guilt and other evidence that suggests that someone made a false accusation, this could be a strong defense.

Insufficient evidence

: Even if there is evidence against the accused, it must be enough to support a conviction. If the evidence is insufficient or lacking, this could be an effective defense against rape charges.

Mental Incapacity:

If the accused was not mentally capable of understanding their actions at the time of the alleged incident, your lawyer could use this as a defense in court.
No matter what type of defense you use in court, having an experienced and knowledgeable lawyer is essential. A rape defense attorney in Dallas, TX, will be able to assess your situation and determine which defense is best for your case.
How a Dallas Rape Defense Lawyer Can Help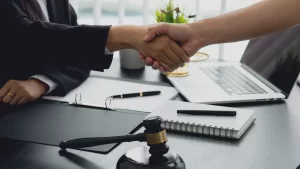 If you were accused of rape in the Dallas area, contact an experienced rape defense attorney as soon as possible. A skilled Dallas defense lawyer can protect your rights and aggressively defend you against the charges. They can explain the applicable laws, discuss possible defenses, and evaluate the evidence presented against you to form a strong case. In addition, they will be able to assess the facts of your case, advise you on how to proceed, and represent you in court. An experienced Dallas sex crime defense lawyer can also guide you in navigating the legal system, including filing motions and preparing for trial. With their help, you can ensure your rights are fully protected and maximize your chances of obtaining a favorable outcome.
Speak With a Dallas Rape Defense Attorney Today
If you are facing accusations of rape in Dallas, it is crucial to act quickly. By speaking with a skilled rape defense lawyer, you can begin to understand the legal process and your rights when facing sexual assault charges. At the Law Offices of Mark T. Lassiter, our legal team is dedicated to providing the best representation for our clients. We understand the complexity of these cases and will aggressively fight toward the best possible outcome. Contact us by calling (214) 845-7007 for an initial legal consultation to discuss your case with an experienced Dallas rape defense lawyer.