Dallas Romeo and Juliet Exemption Attorney
Before the introduction of Romeo and Juliet laws, young adults could get labeled as sexual criminals for behavior that existed in a type of gray area. Texas is one of many states that has laws on the books that recognize that teens and young adults may engage in consensual sexual contact with one another. However, that contact does not automatically mean that the young adult is guilty of a crime.
What is the Romeo and Juliet law, and how could it impact you? The Dallas sex crimes defense attorneys at Law Offices of Mark T. Lassiter can help you understand the specifics of this law and how it may apply to your unique situation. We are prepared to go to battle to defend you and your reputation. If you have been accused of a sex crime, don't try to defend yourself. Contact our office immediately for a confidential legal consultation.
What is the Romeo and Juliet Law?
The Romeo and Juliet law is what is known as an affirmative defense. It acts as a justification for a defendant's activities rather than a denial. In Texas, the age of consent for sexual activity is 17. Therefore, a 17-year-old can consent to engage in sexual activity, but technically a 16-year-old cannot. Teenagers' emotions can lead them to sexual encounters with others who may not be of age. The Romeo and Juliet law provides a defense, or form of protection, for certain individuals who engage in sexual relations with underage minors. Currently, about half of the states in this country have some form of Romeo and Juliet law, and Texas's law has been on the books for over a decade.

How the Romeo and Juliet Law Works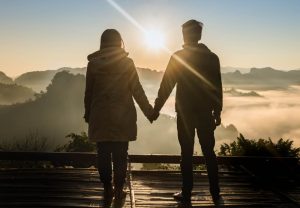 The Romeo and Juliet law is meant to protect "young lovers." Therefore, certain conditions must be met before this law becomes a viable strategic defense. In Texas, the law may protect young adults over the age of 17 under the following conditions:
Both individuals gave consent before engaging in sexual relations.
Neither individual is a registered sex offender.
One individual is at least 14 years of age.
There is not more than a three-year age difference between the two individuals.
Under these conditions, an 18-year-old who engages in sexual activity with a 16-year-old could be protected by the Romeo and Juliet statute. However, a 20-year-old who has sex with a 16-year-old would not be afforded protection from prosecution. The law does not apply because there is more than a three-year age gap between the two individuals.
Alternatively, the law can exempt some individuals from being labeled as sex offenders despite being eligible to be prosecuted for a sex crime. If consensual sexual relations occurred where one individual was at least 15 years old, and there was no more than a four-year age gap between the two parties, the older individual would not have to register as a sex offender. This exemption would potentially exist for the 20-year-old referred to above.
There are limitations to this clause. The Romeo and Juliet law only protects individuals who engage in consensual sexual activity. An individual may face prosecution for a sex crime if the contact was not consensual or if the contact can be considered rape.
Why Romeo and Juliet?
As the story goes, Romeo and Juliet were star-crossed lovers caught up in a passionate affair forbidden by their families. Yet, just like modern teenagers sometimes do, they defied their parents' wishes to be together. While their fictional story ended in tragedy and loss, many teens can relate to the feeling of being swept up by emotion when entering a relationship. The so-called Romeo and Juliet law is a nod to how overreaching authority can cause dire consequences for young people. It protects young people from the significant consequences of a sex crime conviction while acknowledging that they may engage in sexual relations at certain points of their development.
Before the law was in place, young people could potentially face serious legal consequences for engaging in sexual activity with one another. Fines, probation, and other consequences were a real threat. The prospect of a criminal record was daunting. This record could haunt a young person for years and ruin their chances of earning meaningful employment and educational opportunities. Now, this law allows teens who are within three years of each other's age to have intercourse without facing legal penalties.
Do You Need a Dallas Sex Crimes Attorney?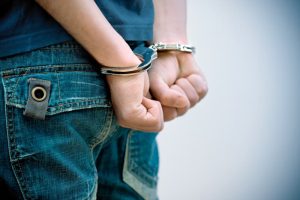 The Romeo and Juliet law can provide a viable defense in some circumstances. However, if you have been charged with a sex crime, do not rely on your own knowledge or research. You need the help of a skilled and resourceful Dallas sex crimes attorney.
A sex crime allegation can impact your reputation. A sex crime conviction can damage your chances of finding employment, housing, and furthering your education. Never leave your fate up to chance. If you are accused of having sexual relations with a minor, reach out to Law Offices of Mark T. Lassiter for legal advice. At Law Offices of Mark T. Lassiter, we can review your case and determine if the Romeo and Juliet statute will apply to you. If so, we can craft a strategic defense tailored to your situation. If the law does not apply to your circumstances, we will work with you to find another defense strategy that offers you the best chance at a favorable outcome.
Contact a Dallas Sex Crimes Defense Lawyer Now 
Have you been accused of engaging in sexual contact with a minor and are facing a potential sex crime? If the answer is yes, you need to contact the Dallas sex crimes defense team at Law Offices of Mark T. Lassiter immediately. Texas is tough on sex crimes. Don't jeopardize your freedom by rolling the dice and hoping that things will work out for the best. We take an aggressive legal stance and aim to fight to protect your rights. We could craft a strategic defense plan tailored to your unique situation.
Do not wait to get legal representation. Exercise your rights and get in touch with our Dallas team today. Call us at (214) 845-7007 for a confidential legal consultation.