Dallas Defense Attorneys for Charges of Obscene Display or Distribution
A charge of obscene display or distribution can negatively impact your life. Although it may seem like a minor crime in the overall category of sex crimes, it can still impact your personal and professional relationships and hurt your image. You've worked hard to get where you are in life. Don't let a charge of obscene display or distribution negatively impact your reputation.
At the Law Offices of Mark T. Lassiter, we work hard to protect your rights and your image. You can't afford to take any chances with your defense, and you deserve effective counsel. Our knowledgeable criminal defense team can fight the charges against you and work to achieve the best available outcome for the circumstances of your case.
If you've been arrested for or charged with an obscenity crime, contact our Collin County criminal defense attorneys today by calling (214) 845-7007. We will review your case and can discuss all your strategic defense options.
What Is Obscene Display or Distribution?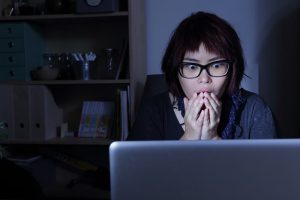 Texas law defines obscene display or distribution as a criminal offense that occurs when someone intentionally shows or distributes obscene materials in the presence of others who might find the material offensive or alarming. Obscene material can include pictures, photographs, drawings, or other visual representations of offensive content. The law also states that the display or distribution of obscene material must be reckless.
Yet, how do you know what counts as obscene material? Not everyone is offended by the same types of images. Generally, obscene content is any material that a reasonable and average person would think appeals to the prurient interest in sex. "Appeal to the prurient interest" is a legal phrase that means a shameful or morbid interest in sex or eliciting exciting and lustful thoughts.
Examples of obscene materials can include offensive or explicit representations of:
Sexual intercourse
Sex acts
Simulated sex acts
Masturbation
Masochism
Lewd or graphic exhibitions of genitals
When viewed as a whole, an obscene depiction will lack any significant scientific or artistic value.
Penalties for Obscene Display or Distribution
Obscene display or distribution is a Class C misdemeanor criminal offense. If convicted, the penalties for this offense can include fines of up to $500.
Class C misdemeanors are fine-only offenses, and generally, jail time is not an option. Although the criminal punishment for the offense may seem mild, there are other consequences of being convicted of obscene display or distribution. This offense is an offshoot of the broader category of sex crimes. Any sex crime-related offense could tarnish a person's reputation and professional relationships.
Defenses for Obscene Display or Distribution
Since the charge of obscene display or distribution is a misdemeanor, some people mistakenly believe that they don't need the assistance of a criminal defense attorney. The reality is that if you have been charged with any crime that is considered a sex crime, you need the help that a skilled criminal defense attorney can provide.
The Dallas sex crime defense attorneys of the Law Offices of Mark T. Lassiter take all criminal matters seriously. We take a dynamic and proactive approach to the defense of your case. Although all cases are unique, there are several defense tactics that could be effective when it comes to defending you against obscene display or distribution charges. These defenses could include:
Lack of intent
The material should not be considered obscene
Violation of your rights or due process
If you've been charged with obscene display or distribution, contact an experienced Dallas criminal defense attorney for help with your case. There may be other defenses particular to your case that can be used to resolve your legal situation.
Why You Need a Criminal Defense Attorney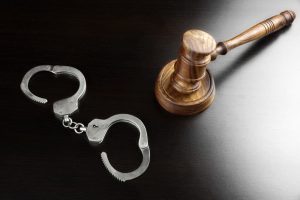 Facing a criminal charge can be stressful. Although you might consider that the penalty for obscene display or distribution is minor, a conviction can have a significant impact on your life. Don't believe for a second that a criminal offense won't have some type of long-reaching consequence. There is a stigma surrounding those charged with sex crimes and obscenity. Although you should be presumed innocent until proven guilty, friends, family, and co-workers might change their opinion of you before learning all the facts, which could damage your life and reputation.
It is always in your best interest to consult with a knowledgeable criminal defense attorney. At the Law Offices of Mark T. Lassiter, we can immediately review the details of your case and begin work crafting a defense plan that offers you the best chance at the best possible outcome for your situation. Our legal team has a strong track record of helping people like you receive reduced sentences, reduced charges, or even having charges dismissed altogether.
Need more information about how we may be able to help? Reach out to our Dallas firm today. We can provide you with a free and confidential case evaluation where we will discuss the specifics of your situation and help you navigate the path ahead. We know you want your story to be heard. However, before you talk to anyone about your situation, talk to a seasoned Dallas criminal defense lawyer.
Speak with a Sex Crimes Defense Lawyer in Dallas Now
Don't leave the outcome of your case to chance. Discuss your case with a skilled sex crimes defense lawyer with the Law Offices of Mark T. Lassiter today. Our legal team is ready to fight for you and build a strong and aggressive legal defense strategy. We want to help mitigate the negative impact these charges might have on your future and resolve your legal situation in the best way possible in your situation.
Have you or a loved one been arrested for or charged with obscene display or distribution? Are you ready to move forward with your life? Call our Dallas office now at (214) 845-7007. The initial case evaluation is free and confidential.