Dallas Expunction Lawyers for Sexual Assault
A sex crime charge is devastating for someone's reputation and future. If you were charged with a sexual offense in the Dallas Metroplex and never received a conviction, you might be able to expunge the offense from your criminal record.
The Law Offices of Mark T. Lassiter can offer advice and guidance throughout the expunction or deregistration processes. Contact our Dallas expunction lawyer at (214) 845-7007 for a consultation.
What Is Expunction?
Expunction ("expungement") is a process that allows certain people in Texas to remove all traces of a criminal offense from their record. An expunged offense will not show on background checks, and you can deny any connection to it. Texans who successfully pursue an expunction may have an easier time seeking a new job, renting property, pursuing education or professional certificates, or applying for loans.
According to the Texas Code of Criminal Procedure, you may qualify for an expunction if:
You were arrested, but no charges were filed in your case.
Charges filed against you were dismissed.
A jury acquitted you of the offense.
You were exonerated of a crime for which a jury previously convicted you.
A grand jury did not find sufficient evidence to indict you of the offense.
The Texas Governor or U.S. President pardoned you.
You will generally not qualify for an expunction if you were convicted or received a deferred adjudication for the offense.
What Sexual Assault Offenses Qualify for Expunction?
In Texas, sexual crimes are serious offenses, and most do not qualify for expunction unless the petitioner was never convicted. The only exceptions are Class C misdemeanors, such as offensive sexual contact, voyeurism, or disorderly conduct, for which you completed deferred adjudication. These offenses do not carry jail time and have a maximum fine of $500.
It's crucial to note that if you received a felony conviction within the five years before your Class C misdemeanor charge, you may not seek an expunction for the misdemeanor.
The Expunction Process
The expunction process begins when your lawyer prepares a petition for the court. This petition states the offense you desire to expunge, the arrest details, the case number, and what ultimately happened to the charges.
You must wait to file the petition until a prescribed period of time has passed. For example:
Class C misdemeanors have a 180-day waiting period.
Class A or B misdemeanors have a one-year waiting period.
Felonies have a three-year waiting period.
Once the waiting period has passed and the court receives your petition, the clerk will schedule an expunction hearing.
Your lawyer will accompany you to the hearing, though you may not be required to attend personally in some cases. The court will also invite respondents, such as the prosecutors involved in the case, who can submit objections to the petition.
The decision to grant or deny an expunction ultimately rests with the judge. If they grant your expunction, they will sign the order on the spot for you to present to the clerk. The order requires all law enforcement agencies to wipe out or destroy anything related to the offense.
Nondisclosure Orders and Sex Offenses
If an offense on your record does not qualify for expunction, you may still be able to seal it through a nondisclosure order. This order prohibits courts or police departments from mentioning, discussing, or sharing information about the offense, but it does not remove it from your record. To qualify for a nondisclosure order, you must have completed deferred adjudication.
The Code of Criminal Procedure blocks someone from pursuing a nondisclosure order if they were ever convicted for an offense that required them to register as a sex offender. Further, these offenses themselves do not qualify for nondisclosure.
Deregistration from the Sex Offender Registry
Some offenses require a convicted person to register as a sex offender for life or a fixed term. An expunction does not remove your name from the sex offender registry. However, you may be able to apply for deregistration if you meet specific criteria, including the following:
The offense is your only sex crime conviction.
You have completed all court-mandated education and treatment.
The federal registration time must not exceed Texas's registration time.
The conviction must have occurred in a Texas state court.
If you meet these criteria, you may apply for a deregistration evaluation with a certified professional. If the specialist determines you are unlikely to offend again, your legal team can submit a petition for deregistration to the court.
How the Law Offices of Mark T. Lassiter Can Help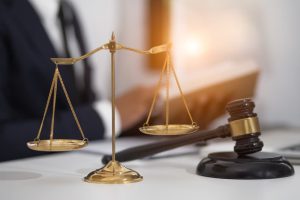 Whether you're pursuing an expunction or deregistration, you have the best chance of success with an experienced criminal defense lawyer on your side. Services we offer include:
Evaluating your case – We will investigate the incident leading to the charges and determine your eligibility for an expunction, nondisclosure, or deregistration.
Filing the petition – We'll determine the correct petition to file, prepare it according to the requirements, and submit it to the appropriate court.
Representing you at hearings – We'll accompany you to expunction or deregistration hearings prepared to refute any potential challenges from the respondents. We will appear on your behalf if you're not required to attend a hearing.
Ensuring compliance with orders – In Texas, police departments and other agencies must act on expunction orders within one year. If a department does not follow an expunction order, we can assist.
Contact a Dallas Sexual Assault Expunction Attorney
If you need advice on wiping a sexual offense from your record, turn to the Law Offices of Mark T. Lassiter. As a former county prosecutor, Mark has experience with both sides of trials and hearings. As a veteran, he has the grit and attention to detail necessary to build strong defenses on your behalf.
In a free consultation, we'll draw from our sixteen years of defense experience to answer your questions on expunctions, nondisclosure orders, and deregistrations. Contact our Dallas legal team today at (214) 845-7007.
Related Posts: