Dallas Attorney for Expunction of Indecency with a Child Conviction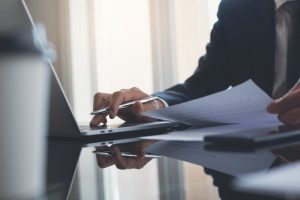 Being convicted of a criminal offense can impact almost every aspect of your life, even after you pay your dues to society. A conviction can damage your relationships and hinder your personal and professional growth and development. You may find it challenging to secure housing, seek employment, and further your education. Individuals accused of but not found guilty of indecency with a child may still find the stigma of a criminal charge limiting.
What many people don't know is that there are options available that may help them move forward with their lives. One option may be expunction, a legal process that could erase a portion of your criminal past. If you have been charged with or convicted of indecency with a child, a criminal defense lawyer with the Law Offices of Mark T. Lassiter can help you review your legal options.
At the Law Offices of Mark T. Lassiter, our Dallas expunction lawyer could offer you legal advice about whether an expunction is available in your situation. Contact our office today by calling (214) 845-7007 and let us help you explore your legal options.
What Is Expunction?
Expunction is a legal process that gives an individual convicted of a crime a clean slate. The approval of an expunction means that all records associated with an arrest, court case, or criminal conviction are destroyed. Essentially, there is no longer a record of an individual's criminal history.
Under Texas law, an individual may expunge their criminal record under the following conditions:
The individual was arrested by not charged with the crime
The individual was found not guilty of a crime
The individual is acquitted of the crime
The individual has been pardoned for a crime
The individual was a juvenile when the offense occurred
The individual was found guilty of a Class C misdemeanor and received a deferred adjudication
To seek an expunction, an individual must file a petition and appear at a court hearing. The courts will consider the case and decide whether to approve the request. It can take up to six months for a decision to be handed down by the court. Generally, when an expungement is granted, a person's criminal record will be destroyed within 180 days.
However, some crimes cannot be expunged in Texas. These crimes include:
Capital murder
Indecency with a child
Aggravated kidnapping
Aggravated assault
Injury to a child, elderly individual, or disabled individual
Certain drug offenses
Use of a child in the commission of an offense
When expungement is not an option, some individuals may seek a non-disclosure. A non-disclosure does not clear a person's criminal record. Instead, a non-disclosure makes a person's criminal record inaccessible to the public while allowing certain public agencies access. Unfortunately, non-disclosure is generally not an option for those convicted of murder and sexual offenses.
Expunction of an Indecency with a Child Conviction
Texas takes a hard stance on sex crimes. Most sex crime convictions, like indecency with a child, do not qualify for expunction or non-disclosure. Typically, the only exceptions are Class C misdemeanors like voyeurism or disorderly conduct or if you were arrested for a sexual offense but never charged with a crime or charges were dismissed.
Generally, there are two legal categories of indecency with a child. Indecency with a child can involve sexual contact, like fondling or touching. Indecency can also involve exposure for the purpose of sexual gratification. Both categories are felony offenses. A conviction can result in a lengthy prison sentence, hefty fines, and having to register as a sex offender.
Deregistration from the Texas Sex Offender Registry
Those convicted of indecency with a child are not generally eligible for expunction. However, even being granted an expunction does not automatically remove a person's name from the Texas sex offender registry. In some cases, you may be able to follow a different legal process for removing your name from the sex offender list. The process is called deregistration, and individuals who meet specific requirements may petition for removal from the registry.
Typically, an individual convicted of a sexual crime may apply for deregistration if they meet the following criteria:
The offense is the individual's only sex crime conviction
The individual completes all court-mandated educational and treatment programs
The federal registration time does not exceed the Texas registration time
The conviction occurred in a Texas state court
If an individual meets all eligibility conditions, they can schedule a deregistration evaluation with a certified Texas professional. If the specialist finds it unlikely that the individual will offend again, an experienced defense lawyer can submit a petition for deregistration to the court. The court will then decide whether to remove the individual from the Texas sex offender registry.
How Can an Experienced Dallas Criminal Defense Attorney Help?
The stigma of being labeled a sex offender can linger for years, even if you were never officially convicted of a crime. If you are unsure about your legal options and need guidance about getting your life back on track, talk to an experienced Dallas criminal defense attorney.
The aggressive legal team at the Law Offices of Mark T. Lassiter will review the specifics of your case. We can advise you of your legal options and whether you are eligible to pursue expunction, non-disclosure, or deregistration. Our legal team is committed to filing all necessary paperwork, representing you at hearings, and fighting to protect your rights. We understand the complications a conviction of indecency with a child can present and will work to help you achieve the most favorable result possible in your case.
Discuss Your Case with a Skilled Dallas Expunction Attorney Today
Do you need more information about clearing your name and erasing your criminal past? Discuss your situation with a skilled Dallas indecency with a child expunction attorney today.
An indecency with a child conviction can damage your reputation and complicate your life. Let a knowledgeable Dallas criminal defense attorney help you sort through your choices and pursue a strategy that offers you the best chance at a favorable outcome. To set up a confidential consultation, call our Dallas office today at (214) 845-7007.
Related Posts: