Garland Criminal Defense Lawyer
Garland is located on the northeast side of Dallas and is part of the Dallas-Fort Worth area. It spans Dallas, Collin, and Rockwall counties. The area has over 2,800 acres of parkland broken up into 63 parks and is home to Amberton University and Dallas College.
But no matter how idyllic an area may look on the outside, things still happen. If you find yourself on the receiving end of an arrest, accusation, or criminal charge, you need experienced and skilled representation to protect your rights and your freedom.
The legal team at the Law Offices of Mark T. Lassiter has experience with a wide variety of criminal cases, and we stand ready to help you. Call our office today at (214) 845-7007 for a free initial consultation where we will discuss the details of your case and advise you on your next best steps. If you have pressing questions about your case, don't hesitate to contact our experienced legal team today.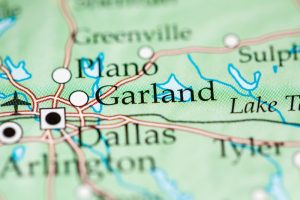 Why Should You Hire a Criminal Defense Attorney?
If you are accused of or charged with a crime, it can have permanent life-altering effects on your life and those of your friends and family. It is an unfortunate reality that the mere accusation of a crime can result in failed relationships, job loss, and difficulty renting an apartment.
However, with the help of an experienced attorney, you may have the charges reduced or dismissed. Without legal representation, you're unlikely to get the best results in your case. While it's true that you may be offered a public defender to represent you, these are often experienced lawyers who have an overwhelming caseload. The sheer amount of work they must accomplish means they're often unable to understand the details of your case and investigate the charges.
We always recommend that if you're accused of a crime, it's crucial to seek experienced legal guidance from an aggressive Dallas criminal defense attorney. The legal process in Texas is complicated and daunting. Our legal team can handle the negotiations with the prosecutor's office, the paperwork, and the phone calls necessary to navigate the system.
We understand that there are several criminal defense attorneys from which to choose in Garland, Texas. Like other professionals, not all defense attorneys have the same skills and experience. Ultimately, you're looking for an attorney who can deliver exceptional results and has a successful record of handling cases.
Our office has represented thousands of people throughout the state of Texas and garnered a national reputation for excellent service. We have consistently been chosen as Texas Super Lawyers and ranked by the National Trial Lawyers as a Top 100 Lawyer.
In the legal system, you are supposed to be innocent until proven guilty. Unfortunately, in our society, you may be treated as guilty until you're proven innocent. Our aggressive criminal defense attorneys are committed to providing you with the best defense possible and fighting for your rights and freedoms.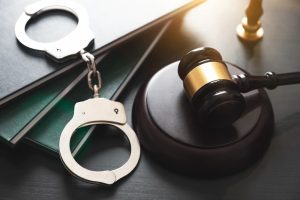 Practice Areas
When you're choosing a criminal defense attorney, it's important to find one that has experience with the criminal charges that you are facing. Understanding the nuances in case law can make a significant difference in your case.
Our team of criminal defense attorneys has experience in several areas, which offers our clients a significant benefit. We are ready to put our considerable experience to work for you if you're facing any of the following charges:
What to Do if You Are Arrested
It can be overwhelming and frustrating when you're involved with the criminal justice system. It's important to remember that you have rights even after being arrested, and it's up to the police to preserve those rights. If your rights have been violated, the court may dismiss the charges against you. There are several steps that you should and should not take after being arrested.
Do not say anything without your attorney present. During your arrest, the police must read your rights to you. One of those rights is the right to remain silent. It's important you do not try to convince law enforcement of your innocence. You may inadvertently say something that can be used against you later. The only thing you should say is that you want to speak with your lawyer.
Be respectful. Police officers have a job to do. If you're quiet, respectful, and do not try to flee the scene, your actions improve the impression the court system has of you.
Refuse to allow the police to search without a warrant. Immediately after an arrest, a police officer has the right to do a limited search. However, they cannot do a thorough search without having a warrant. For example, if you are arrested while driving your car, the officer can search you for things that might harm them, but they cannot do a general search of your car without a warrant unless they have probable cause to believe they will find evidence of a crime.
Stay calm. Some people panic when they're placed in handcuffs. It's crucial you do not try to resist and do not become aggressive.
Hire an experienced Garland criminal defense attorney. You have the right to have an attorney to represent you, protect your rights, and protect your freedom.
Contact the Law Offices of Mark T. Lassiter Today for a Free Case Evaluation
If you have been arrested, charged, or know that you are being investigated for a crime, contact the Garland criminal defense attorneys of the Law Offices of Mark T. Lassiter today. Our legal team takes the time to get to know our clients and the details of their cases. We never assume the facts and instead develop a personalized plan to meet your goals.
It's difficult to say how long the process will take. The time it takes depends on several factors, such as the crime you're accused of, whether it's a felony or misdemeanor, and whether it's a federal or state charge.
The legal team at the Law Offices of Mark T. Lassiter will fight to get your charges reduced or dismissed. If a plea bargain cannot be reached or if it's not in your best interest to take a plea bargain, our team is prepared to aggressively fight your case in court. Call our Dallas criminal defense attorneys today at (214) 845-7007, or contact us online to schedule your free case evaluation.