Dallas Criminal Defense Attorneys
No one expects to find themselves on the wrong side of the law, but sometimes, things just happen. When you find yourself charged with or arrested for a crime, you need experience and grit on your side. You need the criminal defense attorneys of the Law Offices of Mark T. Lassiter to stand up for you and protect your rights.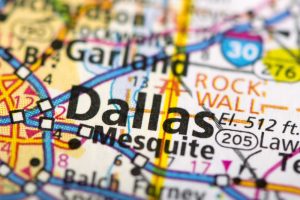 About Our Offices
Based in Dallas, Texas, the Law Offices of Mark T. Lassiter have been successfully representing our clients since 2006. We have an outstanding reputation locally and nationally for defending clients zealously and rigorously.
The attorneys at the Law Offices of Mark T. Lassiter are Texas natives and residents and live and work in Dallas alongside our clients and their families. We know the difficulties that many of them face, and we understand the ins and outs of Texas criminal law in the way necessary to obtain the verdicts our clients need.
We have a 10.0 Avvo rating, which puts us in the top tier of criminal defense firms, and we are ranked in the Top 100 National Trial Lawyers, acknowledged as being among the best by our legal peers. We've regularly been chosen as Texas Super Lawyers for our aggressive advocacy on behalf of our clients. We can do the same for you.
With offices located in Dallas and Collin County, our attorneys are available any time for cases throughout Texas. We handle a wide array of criminal cases and offer a free and confidential consultation to determine whether we are the right attorneys for your case.
Practice Areas
Choosing a criminal attorney is the most critical decision you can make. If you or a loved one are in need of fast, knowledgeable action and are uncertain where to go, let Mark T. Lassiter and his team help you in these areas:
DUI/DWI Offenses. In Texas, driving under the influence of alcohol or any controlled drug is illegal. Texas, in common with most states, uses an implied consent rule which gives police permission to conduct a blood or breath test if they believe you are driving while intoxicated. Penalties are severe, and even a first offense can result in the loss of your license.
Drug Offenses. Ranging from possession to trafficking, these crimes are dealt with seriously and severely in Texas and can result in referral to Federal authorities. Prosecutors are quick to promise deals in exchange for information. You should always have an attorney on your side when drugs are involved.
Juvenile Crimes. Young people make mistakes, but society is no longer as forgiving as it once was. A mistake can follow a juvenile into their adulthood and make things very difficult for the rest of their life. A skilled attorney can help guide them and their parents through the pitfalls in this risky period.
Violent Crimes. Assault and battery, weapons crimes, sex offenses, and other serious charges are unfortunately part of life, but they should not ruin it. If you find yourself charged with such an offense, we can help you obtain the best possible deal or fight for you in court.
Expunction and Record Clearing. Many crimes can be removed from your record after a period of time. The process is complicated and often needs an attorney's signature. We can provide that signature and help you clear your slate.
Why Do I Need a Criminal Defense Attorney?
Being charged with a crime can be a shocking, life-changing event. As the handcuffs click behind your back, you may be thinking: What now? How do I get out? What about my job? How am I going to tell my spouse? Or you may still be too intoxicated to think of all this—that may come when your spouse bails you out the next morning.
It may seem that a private attorney is unnecessary for some crimes, or maybe even seems like a luxury. A DUI may seem like no big deal. You go to court, pay the fine, go to traffic school, and promise not to do it again. But if it's your second DUI, or your fourth, you could be in more trouble. Or if you hit someone or ran over something.
There are other benefits to having a defense attorney that may not be apparent at first:
Reduction or dismissal of charges. An attorney may be able to negotiate with the prosecutor to have the actual charges changed in exchange for probation, pleas, or fines. This is not something you will know how to do, but it is very important in keeping your record clear.
Reduction or dismissal of fines. Fines and costs begin to add up, especially in more serious offenses. When another person is involved, there are additional penalties called "restitution." Your attorney can see about having these costs reduced, or payment spread out, easing your financial burden.
Court appearances and paperwork. The fastest way to get more charges is not to commit another crime, it's to miss a scheduled court hearing. If you have an attorney to appear for you, you have less to worry about. You also don't have to wonder if your documents were filed properly or on time. We do all that for you.
Better outcomes at trial. No attorney can promise you results. But having an attorney by your side when you appear before a judge is always preferable to standing there by yourself. Let us do the talking. We know what to say and how best to say it.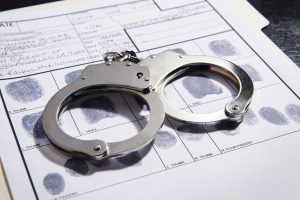 Why Choose Mark T. Lassiter?
Mark T. Lassiter began his career as a prosecutor with the Dallas County District Attorney before switching to the practice of criminal defense. He knows criminal law from both sides and understands the legal tactics necessary to defend a wide variety of cases.
A Texas native, Mr. Lassiter is a graduate of Texas A&M University and South Texas College of Law. He served his country and honed his legal skills as a member of the 143d Long Range Surveillance Team and an OCS candidate with the Judge Advocate General.
His legal team now works tirelessly to bring the same focus and dedication to defending their clients in court. The attorneys of Law Offices of Mark T. Lassiter practice in Dallas and around Texas and have argued in the 5th Circuit Court of Appeals.
Contact Us
We offer a free, confidential consultation to potential clients so we can evaluate your case. Contact us today at (214) 845-7007 if you have any questions about your situation. Let us get to work for you right away.